Artificial intelligence and circular economy models: towards a regenerative industrial ecosystem
Digital Event -23 March 2022

9.30-13.30
Circular Economy Summit
The Circular Economy Summit offers an exploration of the intersection of two emerging megatrend: artificial intelligence and circular economy, and how artificial intelligence can accelerate the transition to a circular economy.
On the way to the 2022 event, the partners of The Innovation Alliance, in collaboration with Fiera Milano, propose an International Summit, aimed to the stakeholders of all industrial sectors.
It is about inspiring a regenerative industrial ecosystem and implementing a new economy that is circular – not linear – based on the principle of "closing the loop" of the lifecycles of products, services, waste, materials, water and energy.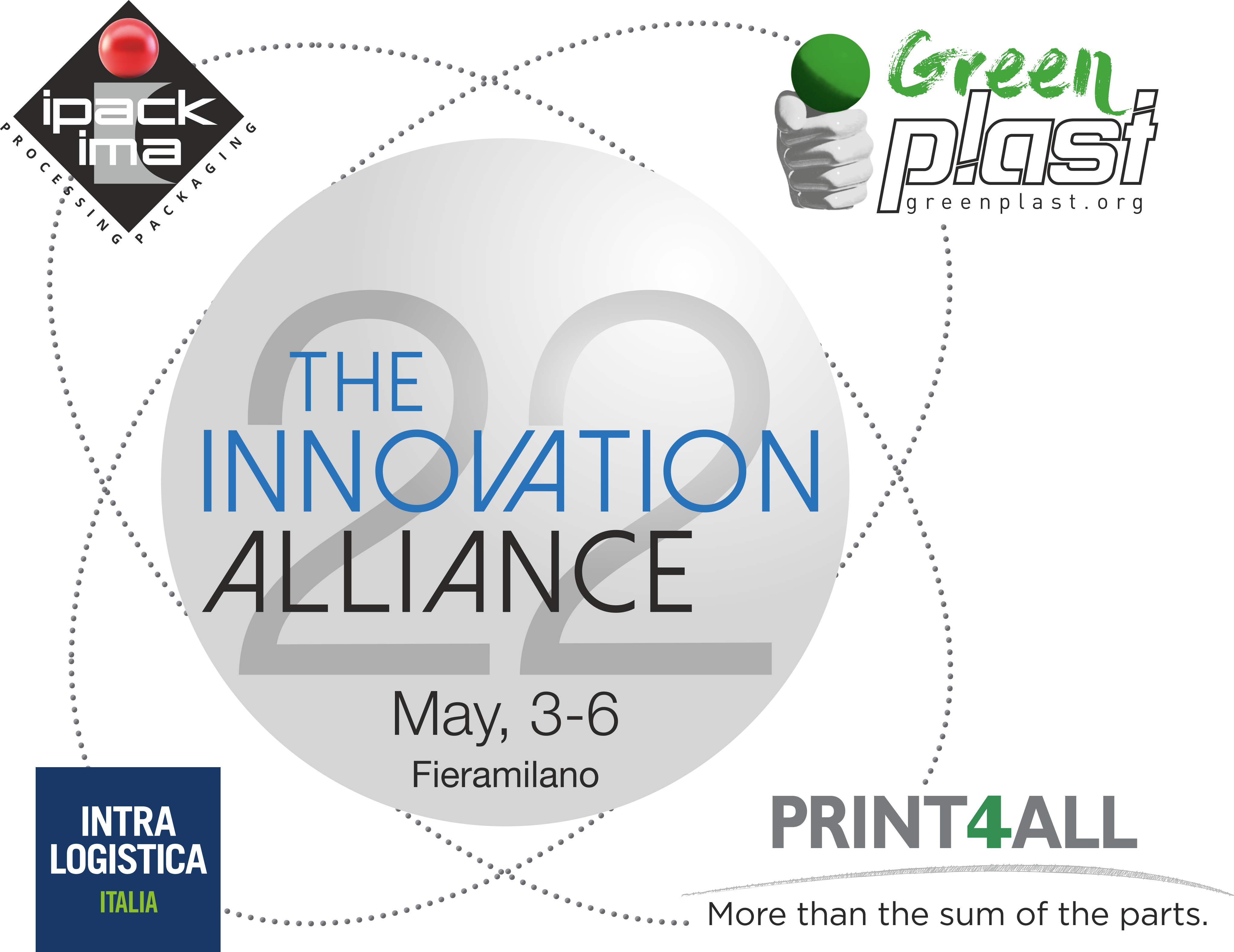 A DIGITAL EVENT
During the digital Summit, top voices from Italian and international institutions and companies, will discuss the issues that are revolutionizing the industrial scenario, requiring new skills and imposing new business models.
CLICK HERE TO PARTICIPATE
. Starting from analyses of trends and policy in environmental sustainability and AI, the goal of the event is to disseminate and enrich vision, awareness and research on Circular Economy by presenting the best circular economy solutions at a global level.
CLICK HERE TO PARTICIPATE
AGENDA 
Chairperson: Mariangela Pira, Journalist, Sky Tg 24
9.30    Opening Platform
10.00  Welcome Delegates & Remarks
            Luca Palermo, Group CEO, Fiera Milano
10:10   The circular economy: models for a regenerative industrial  ecosystems 
             Alice Bodreau, Strategic Partners Manager, Ellen MacArthur Foundation
FRAMEWORK AND PERSPECTIVES

10:30   Circular economy Outlook: global and European Sustainability   Challenges
            Rob Dellink, Senior Economist, OECD           
10:50   A new Circular Economy Action Plan      
            William Neale, DG Environment's Directorate B - Circular Economy,  European Commission
11:10   Investing in a Circular Future: Circular economy and PNRR
            Laura D'Aprile, Head of Department of Ecological Transition and green investments, Ministry of Ecological Transition, Italian Government
11.30   Artificial intelligence and the circular economy: AI as a tool to accelerate the transition
            Gianluigi Greco, Full professor in Computer Science, University of Calabria, President of AIxIA - Member of EurAI
FUTURE CONVERSATION WITH CEOS
11:50 - 13:30   Towards a Modern, Sustainable, Circular Industry
Panelist:
 Giulio Bonazzi, CEO, Aquafil
 Carlotta de Bevilacqua, CEO & President, Artemide
 Giuseppe Di Martino, CEO, Pasta Di Martino
 Simon Pietro Felice, CEO & General Director, Caviro Group
 Pierroberto Folgiero, CEO & Managing Director, Maire Tecnimont
 Nazzarena Franco, CEO, DHL
 Lamberto Vallarino Gancia, CEO, Domori – Illy Group
  Radek Jelinek, CEO & President, Mercedes-benz
 Francesco Pintucci, CEO, Isem Group
 Christophe Rabatel, CEO, Carrefour
 Sara Scrittore, Vice President and General Manager, Southern Europe Hub, Colgate-Palmolive
 Valentina Pasqui, Owner & Managing Director, Pasqui Coating Converting Printing Company
Massimo Zonca, Board member, Poplast