Innovation, versatility and sustainable development for ETIPACK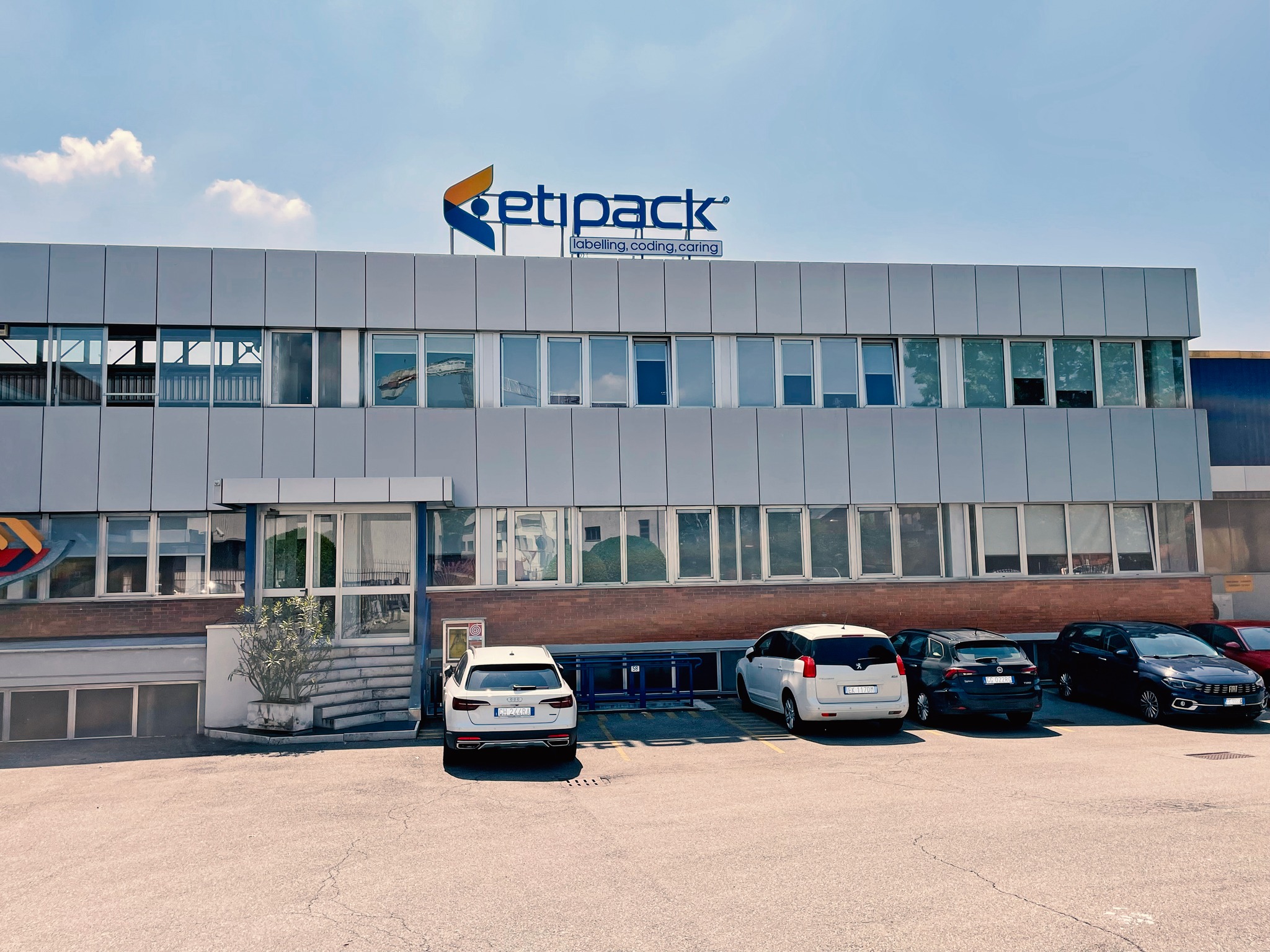 Etipack designs, manufactures and sells hi-tech labelling and coding systems, Friction Feeder and Pick & Place designed to meet the needs of customers in the most advanced market segments (pharmaceuticals, cosmetics, food, chemicals and paper products).
A market leader in Italy since 1978 and one of the largest companies in its sector in Europe, Etipack is now an international group with a number of subsidiaries and affiliates. Since 2019 it has been part of the PID-Possehl Identification Solutions division of the German group Possehl.
Etipack CEO Marco Parretti tells us about the company, its founding values and the technological innovations at the centre of its research and development activities.
What technological solutions and innovations are you working on at the moment?
Pharma Flexi, the technology we presented at the last edition of IPACK-IMA, is a flagship product which we are continuing to roll out across the European and international markets. This innovative and versatile machine is capable of labelling vials, bottles, carpules and syringes with throughput rates of up to 400 pieces per minute. It is a high-end solution for the pharmaceutical sector that can be used either as part of a production line or as a stand-alone offline machine.
We are constantly in search of new technologies and products capable of fitting in with the group's synergic vision and are developing cross-selling projects together with the other companies in the PID-Possehl Identification Solutions division. Over the next few months we will be introducing a new range of Print & Apply systems for use on various types of packaging which will integrate with the Print Engine Modules in the product ranges of the other companies in our division, particularly Novexx.
As part of our commitment to innovation, we are continuing to concentrate on Industry 4.0 and above all on HMI (Human Machine Interface) solutions. A stronger focus on graphics and usability means that our systems are more user-friendly and our labelling heads are easily able to connect and dialogue with the overall production system.
Another aspect we are concentrating on is the development of electric applicators. Whereas pneumatic applicators are a well-established technology in the field of Print-and-Apply self-adhesive labels and labelling heads, electric applicators are a major new area of development. We have already supplied some companies with technologies equipped with electric applicators and have seen strong interest and good results. This is a development area we will continue to explore and may be one of the innovations we launch at IPACK-IMA 2025.
What contribution can your technologies make to sustainability and digitalisation?

Sustainability is not something we think about solely in relation to our products but is a much broader issue. We are working on ESG criteria, i.e. all the environmental, social and governance aspects that define us as a company committed to responsible investment and sustainable development. As a Group, we have decided to work with EcoVadis to certify and report on the ESG performance of our value chain with the aim of improving our all-round sustainability.
For many years now we have been developing labelling machines with energy-saving stepper motors that help to optimise and improve the overall efficiency of the entire production line thanks to their reduced levels of energy consumption.
The issue of sustainability has become a defining value of a company and is driving the market. The biggest transformation we are observing is the fact that product reliability, competitiveness and efficiency are concepts that our customers now take for granted. The philosophy behind the way you run your company, invest in your employees, manufacture products, control your supply chain and in turn help your customers stay true to their values are all aspects that can now make a real difference in the marketplace. This is why we are so committed to sustainability.
In what direction is the market heading?

Our solutions are targeted at OEMs, distributors and producer companies located mostly in Italy and Europe but with a growing presence in the rest of the world. We are currently seeing a lot of dynamism in the OEM segment, which is the most important area for our business development. Direct exports account for around 35% of our revenue, while the domestic market represents 65%. However, the fact that this share is mostly sold to OEMs increases our indirect export value and brings it up to the average industry level of 80-85% (according to Ucima data). We are always attentive to market trends and committed to developing dedicated products, a strategy that combined with our strong customer relationship continues to pay dividends.