Markem Imaje: sustainable coding solutions and digitization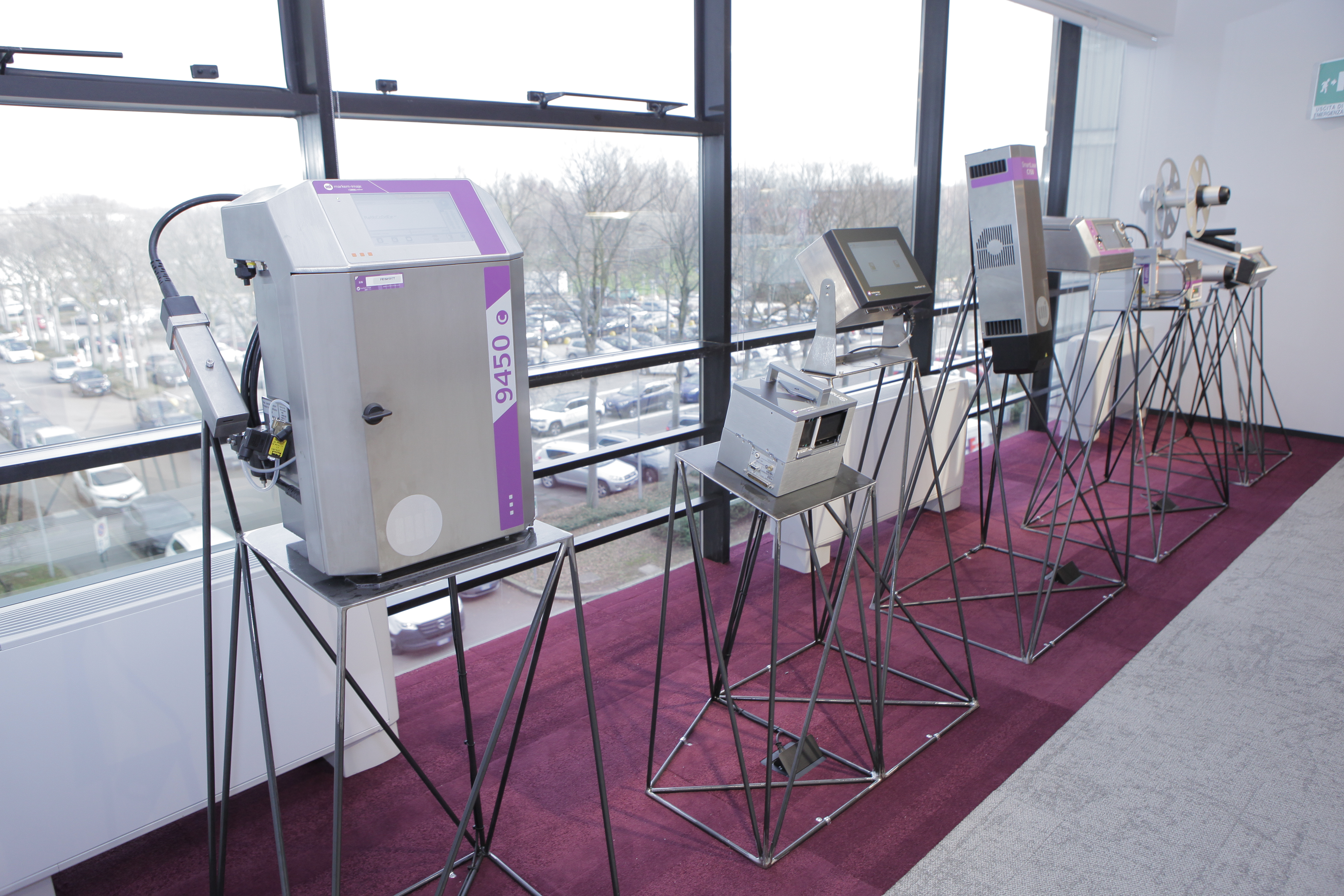 Tracking the product with sustainable coding solutions and digitization
Markem Imaje, a company part of the Dover Group, is specialized in industrial coding solutions, with hardware, consumables and an increasingly software and service oriented vocation. We asked Susy Sora, Key Account & OEM Manager - South Europe, where the market in which her company operates is going.
Which technology are you promoting nowadays?
"We offer complete solutions, including software, which is an increasingly important component of our offer" says Susy Sora. "Markem-Imaje's goal is to become a partner for its customers in the fields of coding, compliance, brand protection and real-time data management. Our case histories highlight the value of technology, but also how the concept of sustainability has evolved over the years. Our business started from the hardware and consumables side, where we tried to produce printers and inks with sustainable components; today we complete our range with a complete software solution.
If I think about an emblematic customer, I can mention Spumador, for whom we created a sustainable solution, within a beverage production line, particularly on mineral water with MEK-free inks and reduced VOC emissions. We started by introducing the concept of sustainability with our environmentally friendly inks, and then developed software that makes all the machines interconnected to reach a more efficient production.
Another company, which is a significant case history for Markem-Imaje, comes from the extrusion sector. At Nexans, we have implemented a complete solution, including hardware, software, consumables and services. Here, sustainability is reflected in a reduction in human error and waste.
Another interesting case study in the personal care sector: at Colgate-Palmolive we replaced all the hardware with an operating lease that includes machines, services and consumables. In this case, the customer pays a monthly fee and the software part is fundamental because it allows complete coding with a single command.
Another interesting case study is in the OEM channel, where on the Vegatronic 2000 produced by IMA Ilapak for the packaging of frozen sandwiches, for both the retail and foodservice markets, we installed the SmartDate OEM Connect thermal transfer printer, designed for the OEM channel, which thanks to its compact design allows it to be inserted directly into the machine. It's a Mark & Read vision system that allows us to check the coding printed on the pack and ensure that the product is coded before it goes on the market, avoiding costly reworks and reducing waste in line with sustainable development. Sustainability and automation thus come together to improve factory efficiency and working conditions, simplifying the actions of in-line operators and maintenance staff, increasing productivity and production quality. It is a new business model that is developing from Industry 4.0, to go in a dear direction to our customers, looking for solutions that are not limited to the concept of coding, but go beyond it."
Which expectations do you have upon the event?
"It is a very important moment for sharing innovation after 2 years of virtual meetings." Says Sora again "It will be a return to normality, a different normality, stronger and deeper than before the pandemic. We will be able to share case histories, new products and technical solutions. As useful and necessary as the virtual meetings and fairs have been, for us the human component has been sorely missed."
What do you expect in the upcoming months?
"At Markem-Imaje we look a lot at the acyclical sectors such as food and pharmaceuticals," says Susy Sora. "So we have suffered much less than other industries and we foresee a recovery, which is already evident looking at GDP and the main economic indicators, which will certainly lead to greater spending power. I see two speeds. On the one hand, if we look at the sectors that increased business during the crisis, such as medical, we have seen incredible growth, for example in the production of medical devices like masks. In this sector, we have collaborated with leading companies on coding solutions for "masks", implemented with dedicated lines. In general, in this market segment we are mainly present in the OEM channel. The other sector that has grown a lot as a result of the period is the e-commerce, which has dragged the logistics world along. The food sector is also positive, apart from the Ho.Re.Ca sector which has suffered from closures. In our view, the sectors that have grown during the crisis will consolidate, while those that have suffered most will recover more gradually over the next two years. In my opinion, the boost being given to vaccination in Italy will allow them to recover as quickly as possible."