Miele Packaging: history of Italian packaging, sustainability, R&D and a special link with Ipack Ima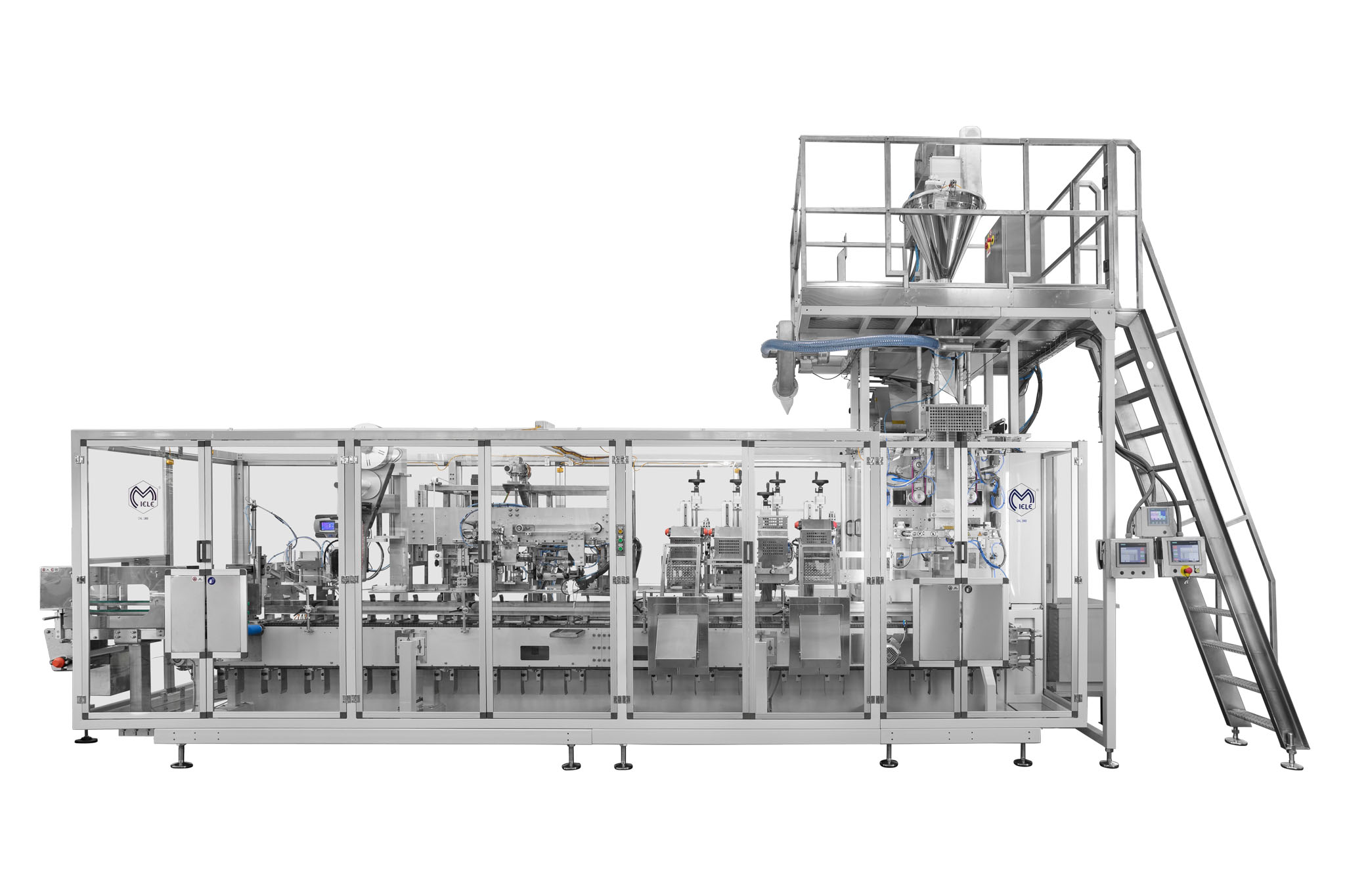 Miele Packaging is a historical company based in Arezzo and represented throughout the world, a repository of the Italian tradition and excellence in the production of packaging technology since 1968. Giuseppe Miele, General Manager of the Group, and Paolo Giorgini, head of the IT department in the technical and machinery design office, talk about it.
We asked them how the recovery is going, which technologies they are focusing on and what their expectations are for the return to the live shows in person during IPACK-IMA. Giuseppe Miele answers with a personal story that also tells a lot about Italian packaging.
"IPACK-IMA is our trade fair in Italy. An event that expresses the best of technology in our country. We have never neglected the domestic market compared to the one abroad, where we have increased our turnover without exit completely the local market, which is important to us, since we offer a qualified and personalised service, whether it be for a small company or a large corporation. Selling abroad offers higher margins, there are often fewer collection problems, but for us it's essential to remain tied to the best of our country's quality. 60% of our turnover comes from exports, but we keep Italy as our reference market. We are a company of 50 people that expresses the excellence of Italian packaging known throughout the world. At IPACK-IMA, therefore, we cannot miss it, also because I took part in the editions since I was a child with my father; I knew all the colleagues who made the history of Italian packaging in the '60s. It's an event we would never give up. At that time, we moved from craftsmanship to industry, and looking back at the photos of my first trade fair, I can't help but recognise an extraordinary degree of innovation even back then, which has evolved over time to reach the today's leadership."
When asked what technologies are at the centre of the scene in this period, Paolo Giorgini responds first, saying: "we are working on improving established technologies in our offering, products already on the market. Particularly in the covid and post covid period, we have taken space to push innovation and research, identifying ways to reduce energy consumption and increasing the efficiency of our packaging systems. In fact, Miele also produces packaging machines and product dosing and conveying systems, which are upstream of the packaging machine itself, on which we have also improved the ultrasound sealing system".
"We were a forerunner in terms of green focus upon this technology as early as 12 years ago," continues Giuseppe Miele, "and today we are developing it both for thin films, which are difficult to realize, and with a view to saving energy. Ultrasound in welding is therefore also becoming important for eco-friendly materials. In traditional hot bar sealing systems, we are already on the market with compostable, biodegradable films and fully recyclable mono-materials. As far as hot-bar welding is concerned, our machines are suitable for both paper and polyethylene. Particularly on impulse polyethylene, we have 40 years' experience, which none of our competitors can claim. We are therefore modifying traditional systems, implementing them and making diversified use of them, with the aim of welding all current films, which are recyclable and therefore raise new technical issues. In fact, paper-based or compostable films have problems of runnability, because sliding is problematic. So the machine has to be perfect, as in ultrasound, where if there are vibrations you can't get a proper seal."
But what may seem like a limitation is a competitive advantage for Miele, as the new materials present major technical challenges that only the best can meet.
"The technical challenge is an advantage for companies like us and all those in Europe who produce at the highest level," continues Miele, "because we can define an important gap with oriental machines that do not reach the same technological quality. On this front, there is a form of collaboration of the whole system, with the common goal of reaching the maximum, also on sustainability. Many customers send us films and products to be tested thanks to active cooperation between film and machine manufacturers and customers. For example, we develop technologies for pouches with ever-changing formats, following the demands of the market, also with regard to production times, which require us to achieve ever-higher packaging speeds, combined with smaller occupied volumes. This is why the machines have been compacted in height and width, making us competitive with our competitors. Miele is a tailor's shop, where 20-40% of each order is tailor-made for the customer, making our projects an example of flexibility.
For Miele, sustainability therefore touches various aspects, including the reduction of consumption, space requirements and increasing efficiency. On these points, Giorgini explains, "In addition to efficiency, development has been oriented towards solutions for evaluating the energy consumption of machinery. Ultrasonic welding is the main player here, but there are also other measures that can have an impact in this area. We are talking about technologies that have been in use for several years, such as the latest generation of brushless motors, used to replace pneumatic handling. This solution reduces compressor consumption, which is much higher than the power supply needed by brushless motors. Traditional, well-established technology then, but used in a new guise, which makes the systems greener, achieving a 40% overall reduction in consumption with high-performance machinery. "
Finally, Miele is looking to the market in the coming months with confidence, on the strength of emergency management based on consolidation, new customer care services and after-sales management.
"We are looking to the future with serenity," says Miele, "in the food sector the prospects are good and we have deliveries ready for the first quarter of 2022. In the pandemic we have learnt to reduce the travels of our technicians thanks to orders that have required us to start up some plants remotely and provide after-sales assistance for hardware and mechanics. Successful operations despite the difficulties of the moment. That's why we have strengthened remote assistance by equipping ourselves with appropriate technology. Our solution is video tutorials, which are sent to the customer, where trained personnel, company experts and local technicians explain in detail every aspect, step and criticality. It is a very functional and appreciated system, which we have decided to maintain even after the opening of the borders, because it represents a great saving of time and travel costs and solves most of the problems related to health emergencies. Our systems leave Miele fully functional and tested, because reliability is one of the values that pay the most. This culture of testing has provided the basis for creating a further channel of communication with customers, to whom we work alongside, as always, agents and dealers involved in our reference markets, who have played a decisive role even in pandemics, as in the case of Colgate in Pakistan, where we managed the commissioning of the machine thanks to video support".