World Packaging Awards: and the winner is….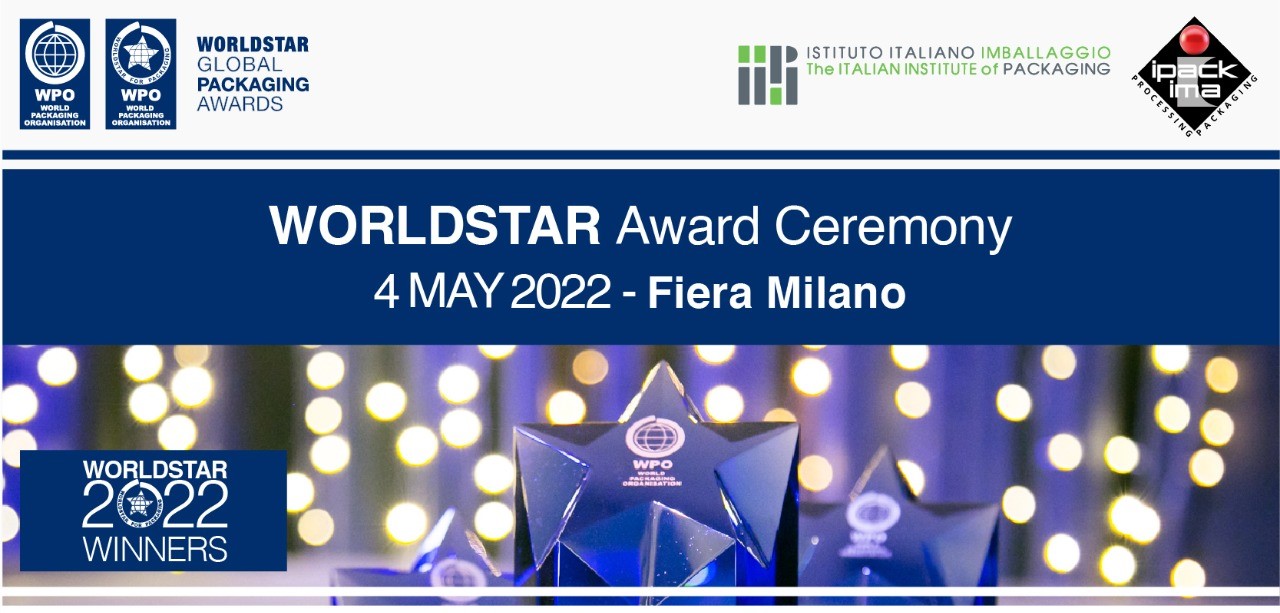 Winners of the 2022 WorldStar Global Packaging Award has been announced. The best of the world's packaging will be celebrated during IPACK-IMA 2022 in the presence of key players and representatives of the World Packaging Organization. Design and innovation in packaging development will be the focus of the WorldStar, promoted by the World Packaging Organisation - WPO. The 4 days will be a unique event for the world of packaging design, with the proposal of innovative, sustainable solutions, functional to marketing, food safety and shelf-life.
Full details of the ceremony will soon be available through IPACK-IMA online tools while the list of winning projects is available here.