Altopack is innovation, branding and waste reduction for long pasta packaging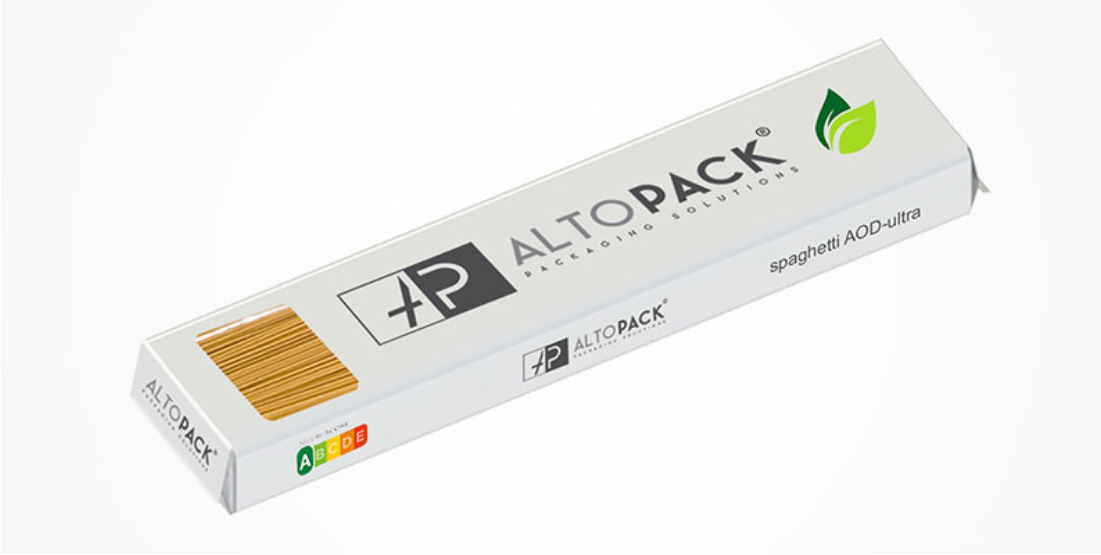 Reduced production costs, perfectly intact product, better brand exposure are the qualities of the new Altopack long pasta packaging solution.
An ultrasound technology which, thanks to the patented device, carries out the transversal closure of double square bottom pasta packages. Altopack's AOD-Ultra packaging machine solves the problem of fragments that remain trapped in the sealing of classic packaging, preventing the correct closur
e of the packaging which is thus discarded with a large waste of material.
An ecological and economical solution that also has a strong impact on marketing, thanks to the double square bottom that increase brand visibility, facilitating the product display on the shelf thanks to the 4 extra sides available for printing.
Discover all the details on their website