The Fenice CONAI for young environmental journalism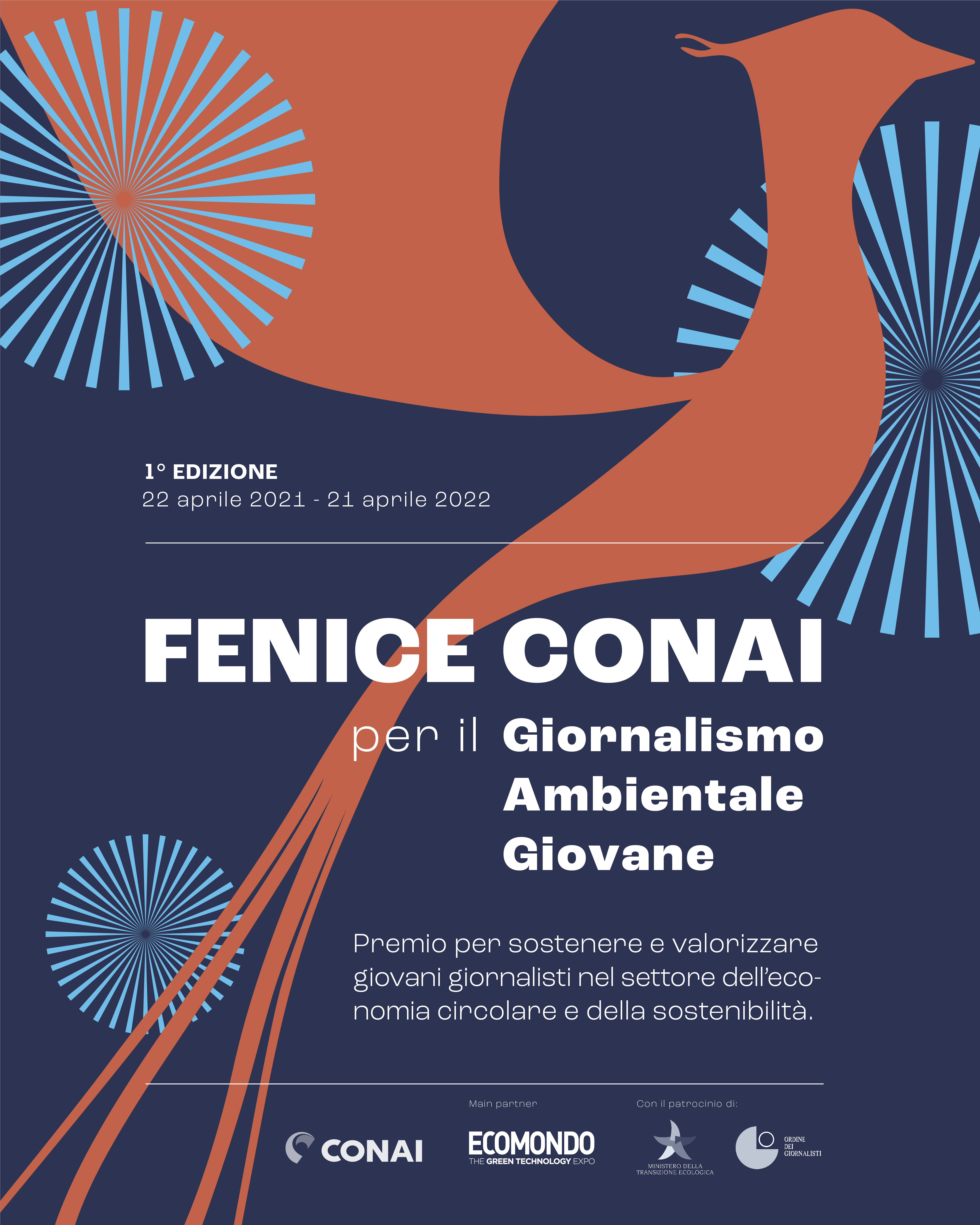 There is time until the end of May to apply for the new call for Italian journalists promoted by the Consorzio Nazionale Imballaggi: the Fenice CONAI for young environmental journalism, which will reward a radio or television report and an article with environmental sustainability, recycling and ecological transition as the main themes. But only signed by journalists who have not yet turned forty-one.
The call-to-action is reserved for all journalistic productions appearing between 22 April 2021 and 21 April 2022. These are not random dates: the watershed is World Earth Day, celebrated every year on 22 April.
"For twenty-five years CONAI has guaranteed the achievement of the packaging recycling targets imposed by Europe," comments Consortium president Luca Ruini. "Supporting young journalists, aged forty and under, with this award and enhancing their work in the information sector related to the circular economy is an activity very close to our institutional tasks".
The Fenice CONAI for young environmental journalism is sponsored by the Ministry of Ecological Transition and the Order of Journalists. The initiative's main partner is Ecomondo.
The prize will be the new statuette designed by CONAI on the occasion of its twenty-fifth anniversary, which will be celebrated in 2022: a seven-tailed Phoenix spreading its wings, a symbol of rebirth also for packaging materials. It was designed by a group of students from Milan Polytechnic's School of Design as part of the Materials Matter workshop: they will be awarded by CONAI at IPACK-IMA, together with all the other students whose projects were selected as winners.