E-Pack Tech 2020: the event dedicated to packaging for e-commerce is ready to open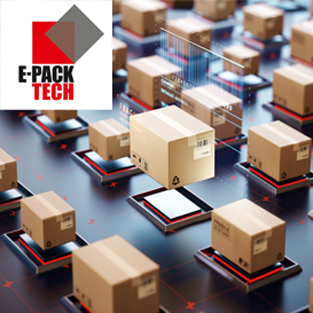 The Chinese event dedicated to technologies and packaging solutions designed for the e-commerce channel is back and ready to open its doors.
E-PACK TECH by Ipack Ima - which concluded its first edition in 2019 with a successful formula of conferences and networking initiatives on the e-commerce future, returns with a new edition from 3 to 6 November 2020 at the New Int'l Expo Centre (SNIEC) in Shanghai,  with a focus on Chinese market.
The e-commerce market is also growing in Europe: the majority of European customers have shopped online (67%) and this figure has continued to rise since 2015. B2C e-commerce turnover is estimated to reach 717 billion of euros in 2020 and represents 5.16% of total GDP. E-commerce revenue continues to grow at a steady rate of more than 12% and is likely to be even higher than expected in 2020 due to the impacts of the Covid-19 pandemic, which has led many people to shop online for the first time. (source: Netcomm).
In conjunction with CeMAT ASIA, E-PACK-TECH trade show will benefit of highly specialized visitors from logistics, warehousing and end-of-line stages, the most influenced by the e-commerce new standards.
For more information, visit the website: http://www.epacktech.com