Eredi Caimi: packaging technology with a green vocation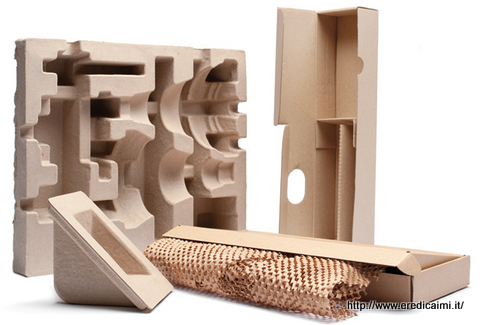 For over 60 years, Eredi Caimi S.r.l has been specialized in the supply of final packaging systems and materials. The company is also a leader in the manufacturing of customized packaging solutions based on customers' needs. We asked Eng. Marco Caimi, a perspective of the market in which the company operates.


What are your technological innovations and proposals for the market?
Our proposal is well established and is based on the molded pulp technology, which we showed in IPACK-IMA's last edition. Packaging produced with pulp technology uses separate waste paper as a raw material, is resistant and flexible and respond to all the logics of circular economy. A solution that can be made in any three-dimensional form, designed to protect the packaged goods from shocks and vibrations, light and extremely convenient. Among the advantages there is also the material moldability and the ease of storage which solves the warehouse problems of traditional systems.
What are your expectations for the event?
At IPACK-IMA we want to show our packaging solutions, which are absolutely green, completely biodegradable and represent a qualified alternative to other types of materials. Like everyone, we hope that the health emergency is overcome and that trade fairs will once again become a meeting place where buyers and visitors from Italy and abroad do business in presence, create new relationships thanks to the excellence of our solutions.
Your vision of the current market and the coming months.
Hard question. Many investments are blocked for obvious emergency reasons and our technology includes investments in molds and equipment. In the medium term, however, we expect a recovery.
Fortunately, some of our products, such as standard bottle packaging, did not suffer reductions despite difficult market conditions in 2020.