Goglio: Industry 4.0 digitalisation and a revolutionary coffee packaging machine among the innovations at the exhibition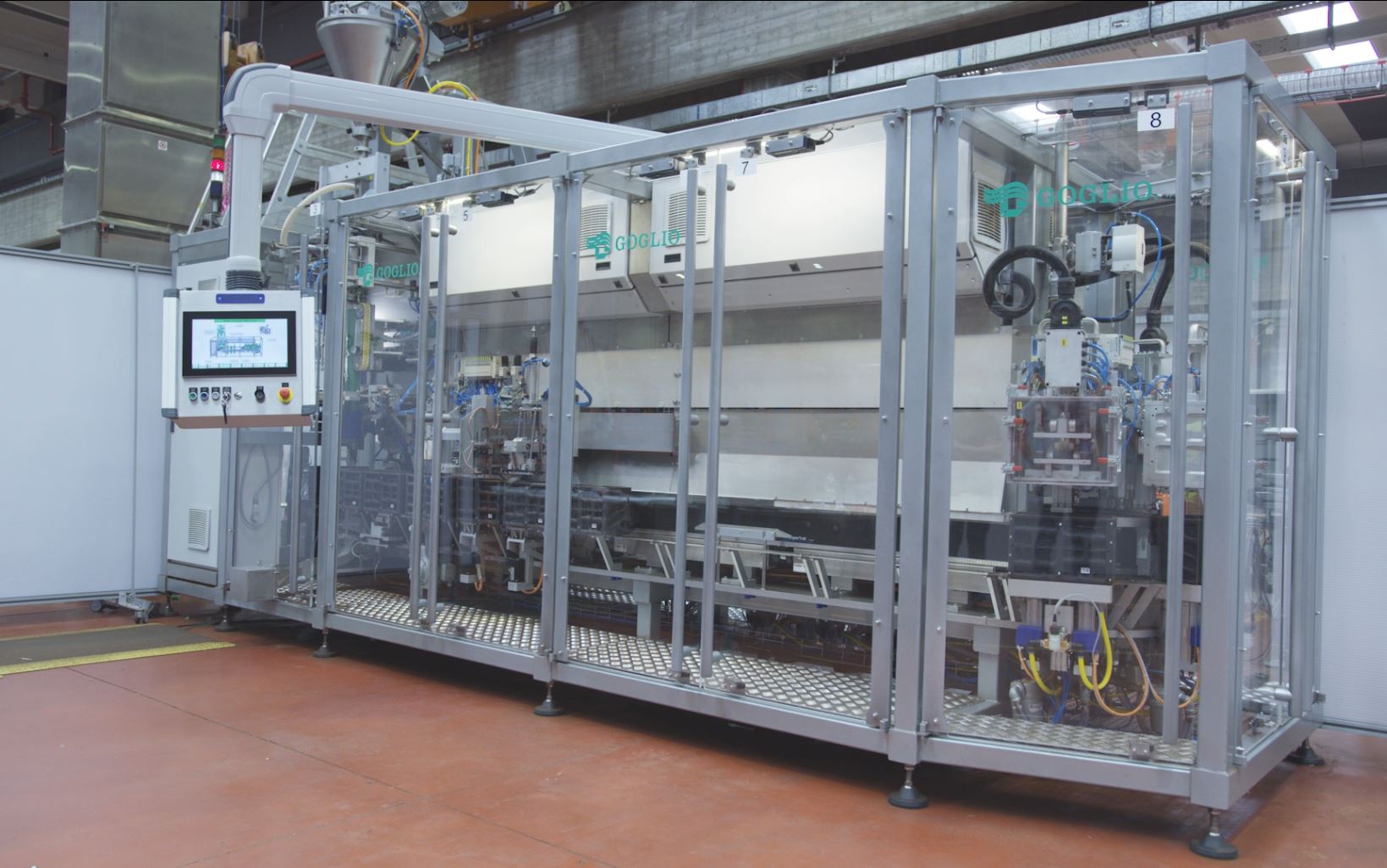 Among the exhibitors at the 2022 edition of IPACK-IMA stands out the name of Goglio, a company that has always been present at the exhibition since its first edition in 1961. Goglio is one of the leading players in flexible packaging. Founded in 1850, the group designs, develops and manufactures packaging systems, supplying flexible materials, valves, machines and services for all packaging needs. Goglio globally employs over 1,800 people, has a worldwide reach and is present with production plants in Italy, Netherlands, United States and China, and sales offices located in several European countries, South America and South-East Asia. The fields of application for the Group's products and services are many: coffee, food, chemicals, cosmetics, detergents, beverages and pet food. Luciano Sottile, Goglio's General Manager Machine Division, and Fabrizio Tomasich, Goglio's Italian Sales Director, talk about Goglio's presence at IPACK-IMA and the market.
What technology do you particularly value in this period?
"We are working hard to implement our offer with technologically advanced and increasingly sustainable solutions that bring advantages in terms of waste limitation, lower emissions and process efficiency by looking at the entire packaging life cycle: from production to transport, storage and disposal", says Fabzio Tomasich. As far as packaging materials are concerned, during IPACK-IMA we will present ready-to-recycle and compostable solutions, the result of our research and development activities, which we pursue with commitment and determination to reduce our impact on the environment. From polyolefin multilayer laminate or mono material, with Goglio barrier lacquer, which guarantees high preservation properties, to 100% compostable packaging. Sustainability is the leitmotif of this edition, which you will see in the wide range of Goglio's offer, which includes various types of packaging - aseptic, capsules, vacuum... - for different types of products: coffee, dry food, liquid or immersed in a liquid, industrial products, beverage and pet food."
"For us, sustainability is a broad concept that also includes production efficiency, i.e. improved machine performance, process efficiency and production line management." Luciano Sottile continues "For this reason we have implemented our service by developing the MIND App, the innovative smartphone application for those who already use Goglio MIND - our Industrial Internet Of Things cloud platform, for real-time monitoring, 7 days a week and 24 hours a day, of packaging lines and systems installed at customers' premises. And MIND Care, the new platform for digital technical documentation of machinery, which offers customers a 3D spare parts catalogue that they can navigate through to interactively identify the parts they are looking for, a "visual" machine operator's manual created with videos and animations, and online training to make maintenance and repairs even more effective.
What are your expectations of the event?
"For us, participating in IPACK-IMA, where we have been continuously present since the first edition 60 years ago, means having the opportunity to present all the best of our production". Tomasich resumes, "And we are happy to finally do it in person. This event is one of the most important international events in the world of packaging. We will be showcasing our latest innovations as a result of our ongoing research and development work to make us more efficient, more technological and more sustainable. 
"Starting with our new G-Star packaging machine, which has already been chosen by a leading Italian coffee producer, who tested it for many months in a real production environment." Sottile continues, "The G-Star is currently the highest capacity machine on the market, with packaging speeds that are double those of the models currently on the market and a throughput of up to 200 bags per minute. The G-Star also offers unprecedented levels of flexibility, as it is the first machine that can produce both soft and vacuum packs. Among the many technological innovations we will be bringing to the show is the world's first coffee capsule with a degassing valve. This solution allows the gases naturally emitted by the coffee to escape, while at the same time preventing oxygen from entering the package, thus making it possible for the first time to package fresh coffee immediately."
What prospects do you see for the 2022 market?
"In 2021 there were signs of recovery," says Fabrizio Tomasich, "but it is more difficult to make forecasts for 2022. The combined effect of the cost of raw materials and energy and the constantly changing geopolitical scenario paint a totally new picture. We will have to be flexible and able to respond to any new customer demands."
And Luciano Sottile concludes, "We were able to do this during the pandemic, for example by implementing Goglio MIND's remote control systems through the introduction of a video-streaming service with HD cameras, real-time data analysis and the ability to follow test runs remotely. This solution has enabled us to overcome geographical barriers and travel restrictions, and reach customers anywhere. Our commitment to this will continue in 2022. We will continue to work on improving the sustainability of products, processes and services, as well as investing in the development of new Industry 4.0 solutions.