Martini, digital and green are the keywords of a growing market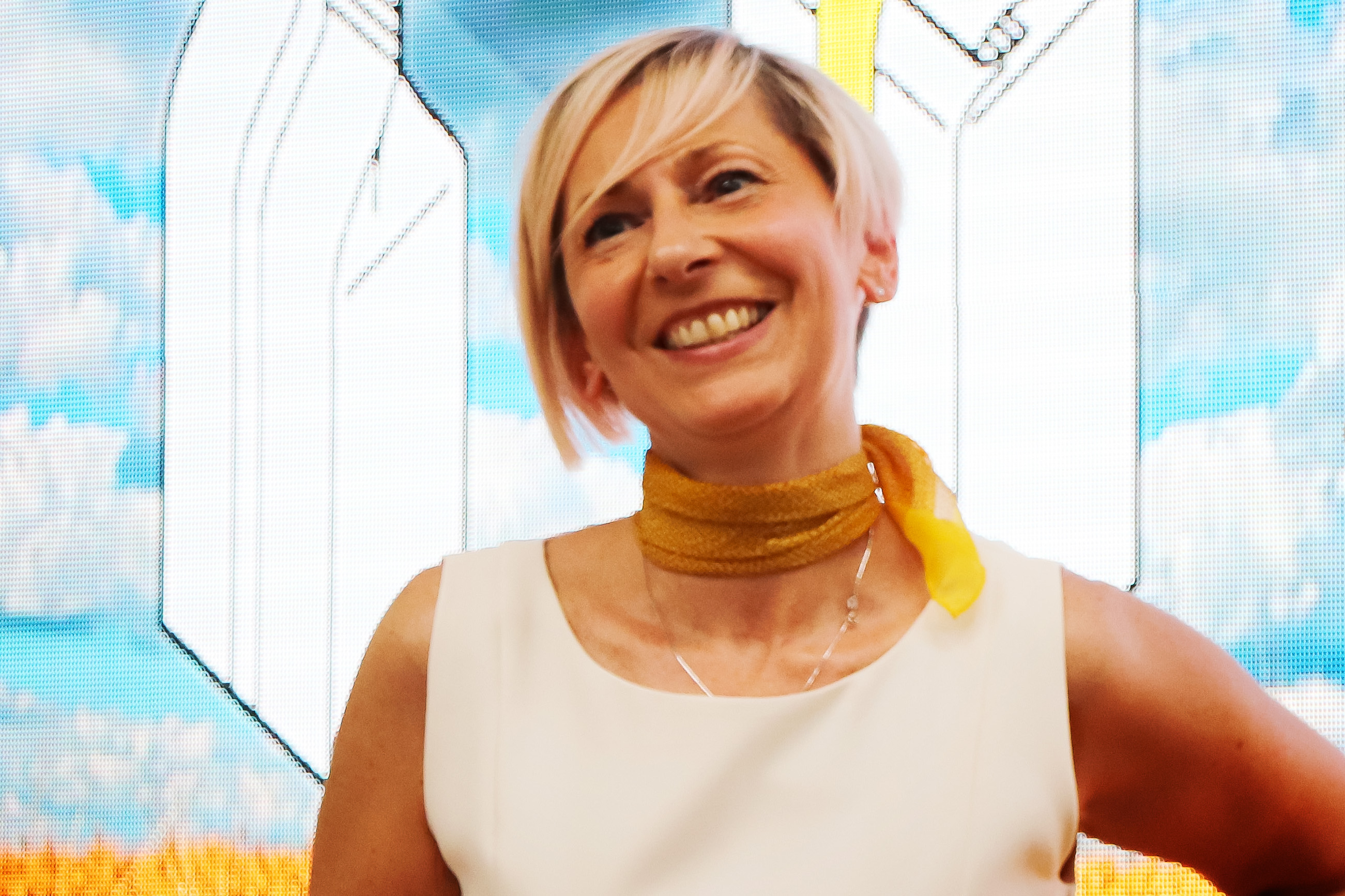 A Venetian family company with over 40 years of history, MARTINI is present all over the world and is characterized by a strong spirit for innovation: digitization and sustainability are the keywords of a success that has not stopped even in the face of the pandemic. We asked Michela Martini, CEO and Sales Director, for her vision of the market, in which the company plays a leading role.
What are your technological proposals for this period?
"I already think about when we will be at the fair" says Michela Martini, anticipating that "in the next edition of IPACK-IMA 2022 three types of latest generation machines will be proposed, aimed at the pasta factories' world: our main sector. We will present high-speed machines, with attention to reduction of waste, energy consumption and the implementation of paper use, instead of traditional plastic films. We therefore look to the whole green world and to those who offer eco-friendly products. We also have a series of state-of-the-art diagnostic tools, for remote control, which help our customers solve production problems with advanced, reliable and timely technical support, both remotely and in person.
These are essential methods for overcoming this difficult 2020-2021 two-year period with enthusiasm, which are now an additional option to be really close to our customers. Returning to the green, we have studied systems that are able to seal films produced with paper, therefore eco-sustainable. We are developing solutions for welding these new types of "zero impact" films, overcoming problems of temperature, types of sealing, recyclability of the composite product. Committing to ad hoc technological developments is a tangible sign of MARTINI's attention to environmental sustainability. "
A characterizing aspect of MARTINI is family tradition, which expresses continuity in long-term business relationships. "The second generation makes use of the founder's design genius" continues the CEO "to develop ever more versatile, compact and long-lasting systems. It was therefore a strong emotion for me and for the whole team to deliver a new machine to a customer from whom we collected the serial number 1 from the 1980s. An event that testifies the customer's loyalty and appreciation of the MARTINI company and all its collaborators. "
What are your expectations for the exhibition?
"The expectations are for contacts and relationships regeneration, which until now have unfortunately been carried out with "cold" video-calls, phone calls or emails, since nothing will ever  replace a hug, shaking hands, if possible, and meetings in front of the machine at the exhibition, sitting at a table and drinking a coffee together. A video call does not have the same results in relationship management, whether human or commercial. We therefore expect to reinvigorate the contacts we have around the world. "
And she continues: "We are experiencing a positive trend, which leads us to believe that there is a real recovery, also witnessed by events such as IPACK-IMA. An important moment for the sector, to present new products and push proposals towards foreign markets that interest us more and more. In IPACK IMA we find many people interested in the weighing and packaging of pasta, biscuits and flours.
So we are waiting for nothing more than participating again in this edition, with a lot of energy and new ideas, to be able to convey to our customers the usual closeness and reliability, but also to technically face the most recent topics, such as the sustainability mentioned before, but also the advanced hardware and software technologies, which allow significant waste reduction and possible machine stops, typically due to size change or product change: in fact, in general, film is unnecessarily consumed. MARTINI's design proposal has therefore been studied in order to minimize film and product waste, which represent a real cost, as well as a problem for the environment. "

What is your vision of the market in the coming months?
"Despite the pandemic emergency, MARTINI has always been able to count on a brilliant order book. Our market, despite Covid, presents a double-digit growth trend. We have very positive feedback from our application sectors: pasta, biscuits and snacks. We can count on a large order of machines, also built on our international reputation as a leading company in primary packaging for four decades. Above all, we offer customized solutions, we design, manufacture and install, also providing technical assistance for advanced automatic machinery. Our business model has always been based on reliability; in any case, improvising a schedule of internal and customer activities at a time like this was not exactly easy. For this we have to thank our customers, because it is thanks to the continuous collaboration and trust, that we have been able to install systems "remotely", using their technicians long-distance: a great team game! Doing the start-up of a machine remotely, involving the customer under our guidance, highlighted the robustness of long-term project sharing, which is essential in our business. In recent years, therefore, even in the extraordinary difficulties of 2020, we have invested by strengthening the workforce, aiming at the challenges of future turnover. MARTINI has always developed the technical-innovative chromosome, in addition to absolute respect for the problems of its customers, who in turn base their activities on technical performances and on the respect of deadlines. With our sales and after-sales network we cover about 70 countries and we have over 5,000 machines working all over the world. We can therefore define ourselves as a Venetian reality, familiar, strongly oriented towards total customer satisfaction, on a global scale. "