A complete and green range for Moba Eurotubi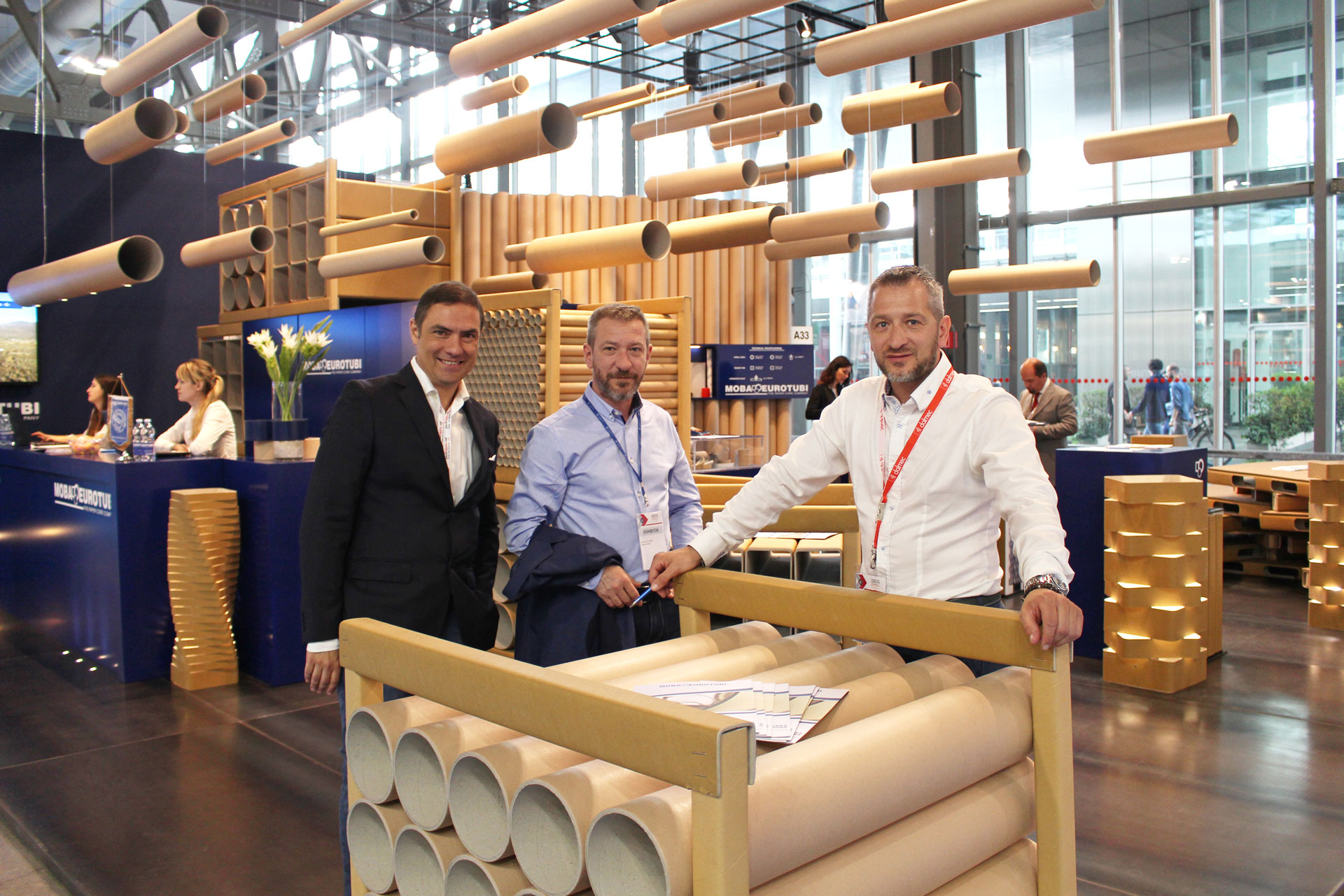 For more than 50 years Moba Eurotubi has been one of the leading company in the manufacturing of spiral and convolute paper cores, for converting and packaging applications. Every year, the company uses around 62,000 tons of paper for manufacturing tubes by using regenerated - recovered coreboard in gray and kraft grades.Standard reinforced, high-strength, spiral, rectangular and quare section tubes, are just some of the models of our products range offered on the market. We asked the management of Moba Eurotubi for some reflections on the year to come about technology and market developments.

What are your technological innovations on the market in this period?
As papers tube manufacturers we are experiencing, both nationally and globally, a phase that we could define as "planning and evaluation". The launch of technological and process innovations will most likely be presented in the two-year period 2021/2022; we hope that the health emergency will remain just a bad memory for everyone.
At corporate level, at the beginning of the year, we made an important acquisition in partnership with one of the largest Italian paper companies. With the acquisition of Tubicom in Lucca, Moba Eurotubi has now 3 production plants in Italy. The first, also by foundation, is located in the province of Como (Lombardy), the second in Molise with the headquarters in Isernia and finally the third in Tuscany with the headquarters in Lucca. This allows us to have widespread coverage throughout the Italian territory, Europe and the Mediterranean basin.

What expectations do you have regarding the exhibition?
Previous editions of IPACK-IMA have always been very interesting for our company. We are extremely confident that the 2022 edition, in addition to its usual success, will reserve a new life and prospects for the future for all exhibitors, visitors and organizers. In the meantime, we are already working on the set-up of our booth which, as for every edition, will see our paper tubes as main protagonists.

What is your vision of the current market and the coming months?
We are certainly facing an unprecedented challenge. From the early stages of the health emergency, we have maintained a proactive attitude with all our stakeholders. We confidently pursued our investment plan in the production plants, with the installation of the latest generation automatic palletizers, as well as the total restructuring of the IT network with new hardware and software systems in the three headquarters. We are confident that this situation will be resolved, ready to face the much appreciated, but expected, revival of the entire world economy.