Omag provides complete solutions for primary and secondary packaging at Pharmintech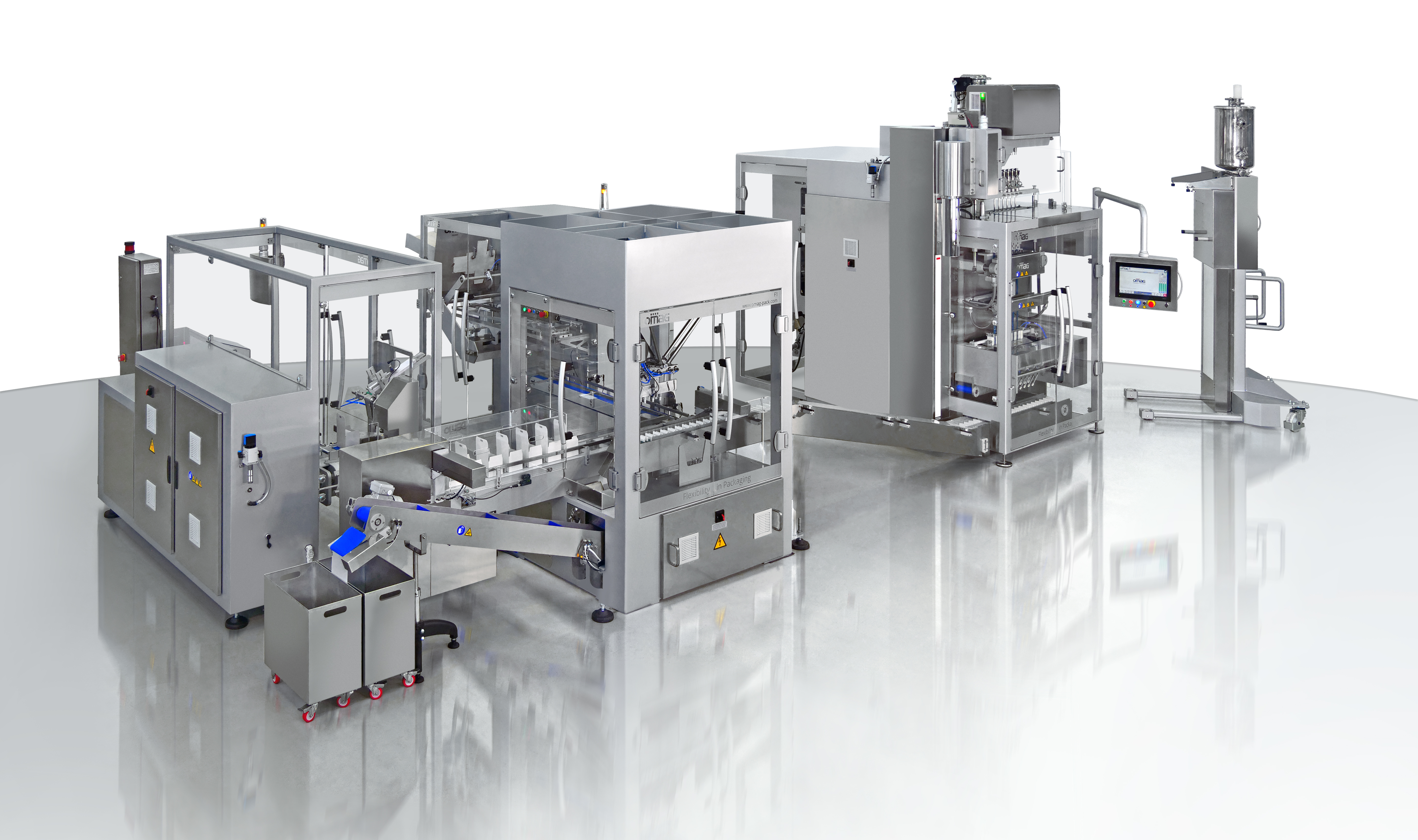 Since 1973, Omag has been designing and manufacturing customised packaging machines for single-dose sachets and sticks for the food, cosmetic, chemical and pharmaceutical sectors. The products range is very wide: from small packaging machines useful for laboratory tests or new product launches to complete packaging lines for high productivity. We asked Giovanni Nocita, Omag's Sales Director, for his point of view of the market of the sector's imminent return to live trade fairs and events.
Which technologies are you focusing on at the moment?
"As far as the pharmaceutical sector is concerned," says Nocita, "our offer is very wide: customers can choose from a consistent range of packaging machines - horizontal or vertical, continuous or intermittent motion - according to their specific needs. In fact, Omag packaging machines can be equipped with different dosing systems for powdery, granular, liquid and pasty products, combined with robotic counting systems, cartoners and a wide range of optionals such as markers, smart cameras, sensors, etc.".
An important innovation concerns secondary packaging: we have always offered complete lines, developed in cooperation with our partners. Today, thanks to continuous investment in research and development and favourable tests on various prototypes, we are finally able to offer a complete 360° solution, from primary to secondary packaging. On a technological level, the topics of Industry 4.0 and augmented reality remain focal points to which we devote a large part of our investment in research and development.
In addition, we are testing predictive maintenance processes on packaging machines: thanks to IoT technologies, remote control and machine interconnection, in the very near future it will be possible to constantly monitor the performance and status of packaging machines, receive specific information on individual machine components, intervene more effectively at the customer's premises and eliminate the risk of downtime.
Basically, we want to be a reliable partner for the customer, offering a complete and intelligent solution that is easy to use, that allows all parameters to be monitored and intervened in - even remotely - to resolve any anomalies. In this way, production is continuous, downtime is minimised and losses are reduced to a minimum."
What are your expectations of the event?
"After two years of cancelled and rescheduled events, getting back to meet in person at an exhibition centre is fundamental. In spite of all the digital events, 3D tours and video calls, there is a need to get back to something as close to normal as meeting in person and sharing convivial moments. Pharmintech has always been a very important event for the pharmaceutical sector and it is also very important for Omag. This year, even more than in previous years, expectations are very high. All we have to do now is to prepare ourselves and to start the countdown."
What prospects do you see for the market in the coming years?
"The year just ended was very positive for us in terms of employment and turnover; we achieved our best result ever. This has allowed us to plan a whole series of additional investments for 2022, including a further expansion of the production and testing area, an increase in research and development activities, and investment in communication activities, with the aim of being ever closer to the customer."