IPACK-IMA 2021: more global, more specialized
The event - taking place in Milan from 4 to 7 May 2021 - will be enhanced by new exhibition sections with a stronger focus on international promotion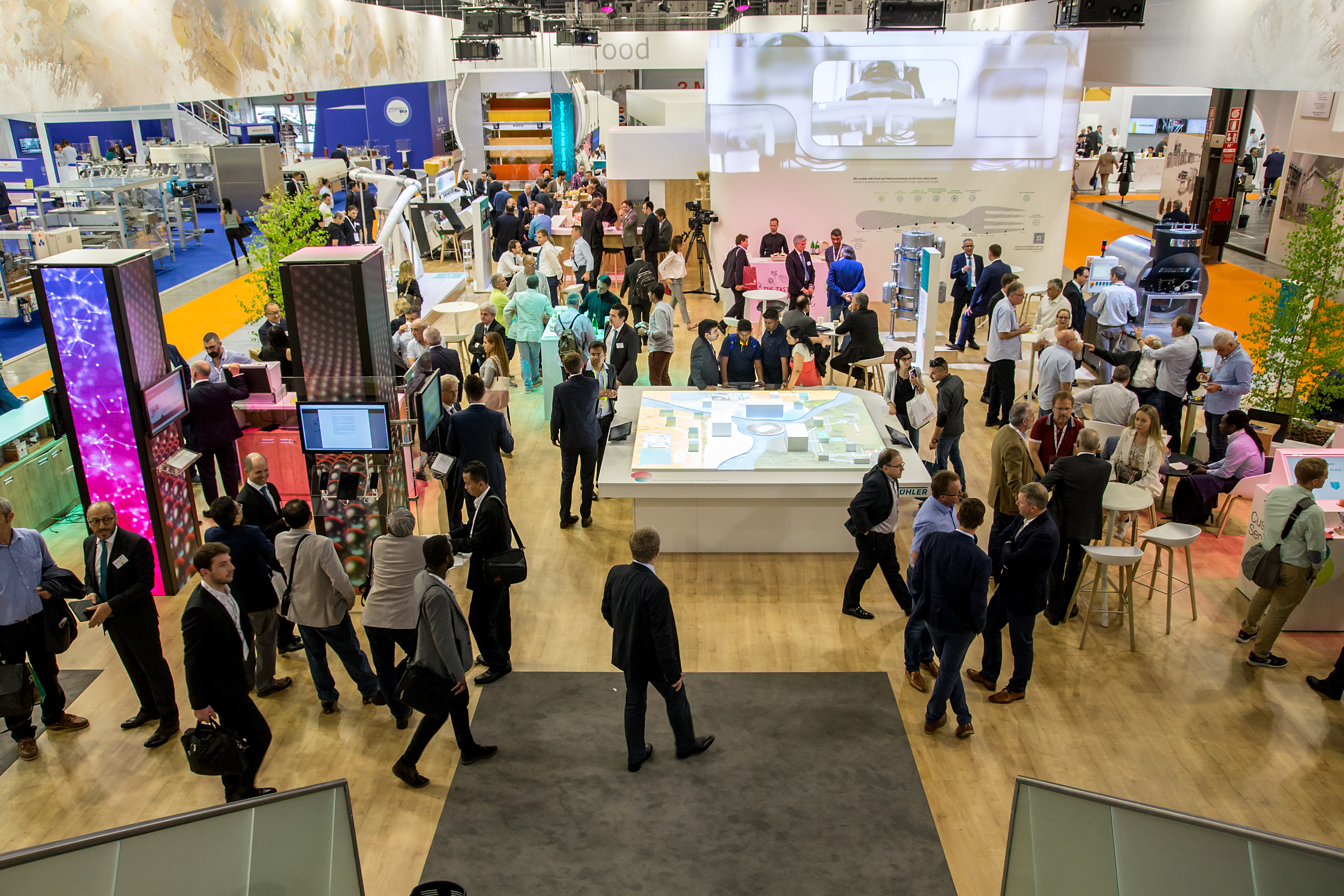 September 2019 – IPACK-IMA will explore ways of strengthening the processing and packaging supply chain in the food and non-food sectors when it returns for its three-yearly edition in Milan between 4 and 7 May 2021. As well as its biggest-ever range of exhibits aimed at the consumer and durable goods industries, the event will also demonstrate a growing focus on international promotion. Taking centre-stage will be next-gen tech and innovative materials combining design, sustainability and efficiency.

The reputation of IPACK-IMA as an exclusive platform which brings together the various players in the sector is undeniably on the rise, with the event having proven itself capable of anticipating macro-trends and harnessing the strategic power of specialization and technology transfer.

Your Business Communities is the motto for IPACK-IMA 2021: it's a direct appeal to professionals who strive for excellence and who will find fertile ground in related markets where industrial specialization is a prized asset. Yet it also alludes to the opportunities the Communities offer in terms of technology transfer and the development of new ideas, making the event a unique experience for the whole manufacturing industry.

The Business Communities, designed to accurately reflect the target markets of the exhibits, have been enhanced to suit the needs of visitors. These nine clear business areas will make it easier for visitors to identify relevant technologies and materials, enabling them to meet with regular suppliers and identify new solutions applicable to all production processes.

The Pasta, Bakery & Milling community consolidates its reputation as a core IPACK-IMA sector, offering comprehensive solutions for dried, fresh and filled pasta, cous cous and milling area. Staying in the food & bev industry, which is one of the biggest markets for processing and packaging technology, the Sweet, Confectionery & Snacks, Liquid Food & Beverage and Food, Fresh & Convenience Business Communities will all be returning to IPACK-IMA. Further synergy with the food industry is provided by Meat-Tech, the event focusing on solutions and ingredients for the cold cut, meat, sea food and ready meals industry, which will be running in conjunction with IPACK-IMA.

Away from food, the new entry for the 2021 edition will be the Pharma & Nutritional Business Community, a highly innovative sector where Italian industry plays a starring role. Indeed, according to data from Farmindustria - the Italian association representing Pharmaceutical companies, Italy is the biggest producer of medicines in Europe, with an overall industry value of € 32.2 billion, the biggest increase in exports in the last ten years (117%) and - most notably of all - investment to the tune of € 3 billion, € 1.7 billion of which in R&D and € 1.3 billion in production. Standing alongside this interesting new market segment are the Beauty & Personal Care and Chemicals & Home Care Business Communities, while Industrial & Durable Goods, a long-term fixture of IPACK-IMA, completes the non-food offering.

In recognition of the needs of an increasingly global industry, one of the priority areas for the new edition of IPACK-IMA will be internationalization. There are already several promotional initiatives planned abroad, as well as a number of meetings with carefully selected international buyers, organised in collaboration with ITA-Italian Trade Agency.

In the run-up to 2021, IPACK-IMA is busy confirming its status as a unique opportunity for visitors to engage in dialogue with industry professionals and managers from all over the world - and not just during the event itself. The "On the road to IPACK-IMA" program, which was successfully launched with an event dedicated to Mexico, will focus on industry key buyers from Maghreb, the MENA Region, Turkey, Russia and Eastern Europe countries as the event itself approaches.
There were over 74,000 visitors to IPACK-IMA 2018, 18,500 of which came from 146 different countries.

Ipack Ima Press Office
Mail: press@ipackima.it

Marco Fiori
Mail: marco.fiori@intono.it
Mobile: +39 334 600 7739

Maria Costanza Candi
Mail: mariacostanza.candi@intono.it
Mobile: +39 349 1019253