PHARMINTECH and IPACK-IMA together in Milan in 2022
An innovative collaboration brings the 7th edition of Italy's most important trade fair for Life Science technologies and solutions to Milan from May 3 to 6, 2022 in conjunction with IPACK-IMA.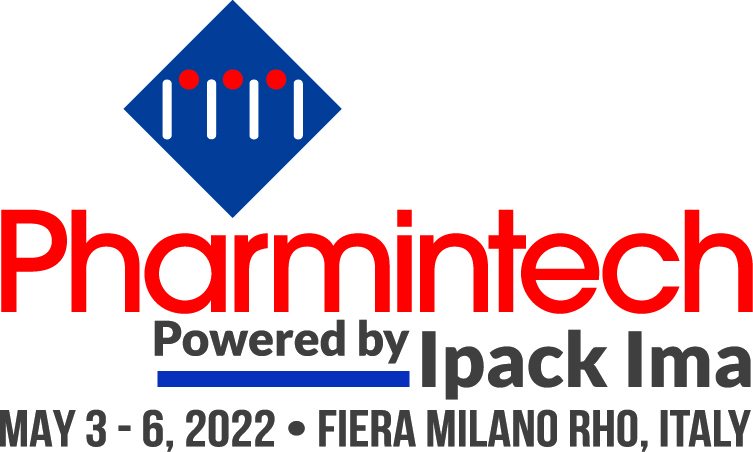 Ipack Ima and Pharmintech announce an innovative collaboration that will see the 2022 edition of Pharmintech Exhibition organized in conjunction with IPACK-IMA in Milan from May 3-6, 2022.

"Lombardy is one of the most important hubs in Europe for the pharmaceutical industry. - declares Sergio Dompé, President of Pharmintech 2022 - In this area are concentrated the production, the Contract Development sector and the Manufacturing Organizations, which represent a global reference point for the entire industry. Milan is the capital of this productive and research ecosystem. Internationally connected thanks to the main airports in northern Italy and with a hotel capacity suitable to host industry professionals from all over the world, Milan is the perfect location for Pharmintech".

"We are very positive about this collaboration - comments Valerio Soli, President of Ipack Ima srl ​​- which we consider strategic to better answer to the needs of the sector and its related industries with a single exhibition moment specifically built on the demand for processing & packaging technologies and which integrates perfectly in the development strategy of IPACK-IMA ".

"We have defined this innovative collaboration - adds Antonio Bruzzone, General Manager of BolognaFiere - to give continuity to the Pharmintech project. We are convinced that a collaborative approach among major exhibition organizers is the best strategy to increase the competitiveness of our brands".

Pharmaceutical, parapharmaceutical, nutraceutical but also cosmeceutical, medical devices and biotechnology are the priority targets of the next edition of Phramintech powered by Ipack Ima, which will present the most advanced solutions for processing, packaging, instrumentation, clean rooms and applications for plant management, as well as digital and automation technologies applied to the sector, from IoT - Internet of Things - to Artificial Intelligence systems and data governance.

Renewed the sponsorship with AFI, Associazione Farmaceutici Industria, which will collaborate for the technical-scientific coordination of the conferences during the show. "We learned with interest of the new project Pharmintech powered by Ipack Ima - highlights Giorgio Bruno, President of AFI - and immediately we took the opportunity to renew the collaboration that will be synergic also at the AFI Symposium that will return in presence from 8 to 10 June 2022 in Rimini".

Pharmintech powered by Ipack Ima is therefore positioned at the heart of a production chain open to innovation, technology transfer and to the investments needed to meet the requirements of the Pharma 4.0 revolution. The exhibition offer will focus on process technologies, packaging solutions and materials in a renewed strategy of integrated production chain that includes automation, distribution, supply chain management and digital, enriched by an articulated program of events and special initiatives aimed at anticipating trends and innovation in the Life Science field.

The show will benefit from strong synergies and the added value of the contemporaneity with IPACK-IMA, scheduled on the same dates from May 3rd through 6th, 2022, the most awaited international event for industry operators regarding process technologies and packaging solutions and materials.

A complete system exhibition project and an appointment not to be missed for attractiveness and product consistency, with unique possibilities of 'cross-contamination' between different production sectors and which confirms Milan as a center of attraction at an international level for the manufacturing industry.

Appointment at Fiera Milano with PHARMINTECH powered by Ipack Ima from 3 to 6 May 2022.


Ipack Ima Srl Press Office:
Mail: press@ipackima.it
Marco Fiori - Mail: marco.fiori@intono.it  Mobile: +39 334 600 7739
Maria Costanza Candi  - Mail: mariacostanza.candi@intono.it   Mobile: +39 349 1019253
For information :  www.ipackima.com - www.pharmintech.it