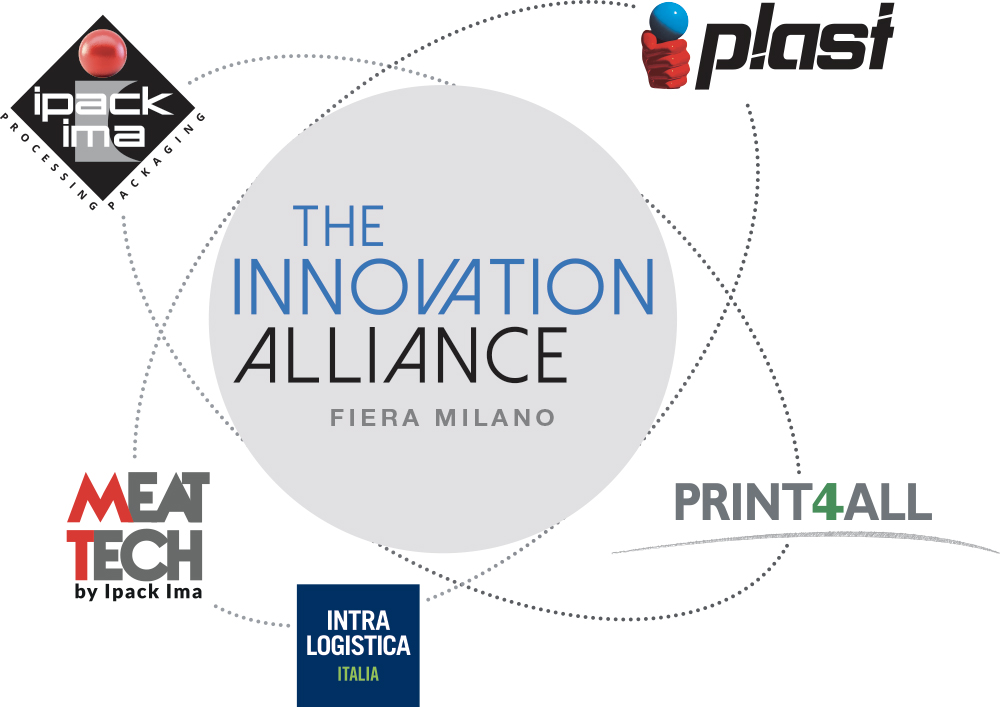 Distant but united!
In 2018 the appointments were held at the same time, while in the Covid emergency, the upheaval of the international fair calendars and the need to meet the needs of individual markets, led to the decision to hold the exhibitions at different times for the next edition.
NEXT EDITION CHANGES FORMULA,
BUT THE SYNERGY CONTINUES
A temporary choice that does not question the value of collaboration. The system logic from which The Innovation Alliance was established, a winning key to support sectors that share a very high level of innovation and large investments in research and development, will inspire "cross" events and joint initiatives dedicated to the supply chain, its professionals and the great challenges of today, in the next two years, to encourage the spread of new shared know-how. Smart manufacturing, artificial intelligence, industry 4.0, sustainability and circular economy are in fact changing the logic of industrial production in all sectors and require continuous comparison and specific training, to enhance and strengthen the skills of human capital within the new scenario.



Exhibitions' schedule

22 - 25 June 2021 PLAST
22 - 26 October 2021 MEAT-TECH held simultaneously with TUTTOFOOD and Host Milano.
3 - 6 May 2022 IPACK-IMA, PRINT4ALL and INTRALOGISTICA ITALIA held toghether at Fiera Milano.