Altopack: focus on digitisation and artificial intelligence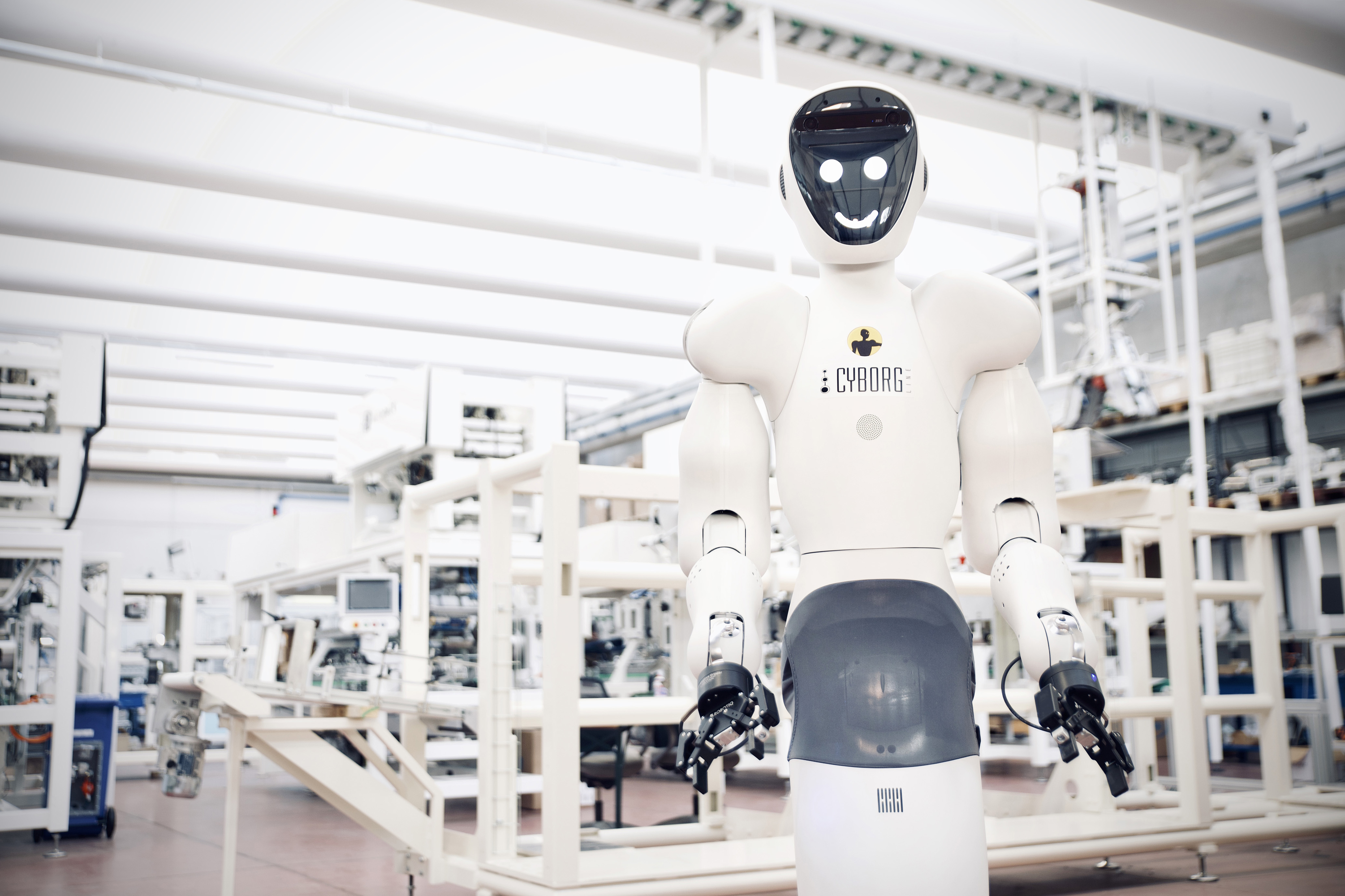 Founded in the town of Altopascio near Lucca (Tuscany) in 1999, Altopack has established itself as a market leader in the development of packaging solutions for pasta and other food products and has also become a major player in the field of secondary packaging. In 2018, the company opened a branch in Bologna in the heart of Italy's Packaging Valley and in 2019 acquired Gammapack, thereby extending its range of offerings to the carton packaging segment. In 2021, the group underwent further expansion with the launch of Cyborg Line, a brand specialising in the development of collaborative humanoid robots with applications in the packaging industry, a solution that won the Best Packaging 2023 award. Altopack is a solid and fast-growing company with around 2,400 machines installed worldwide and 150 customers based in 50 countries. We discussed the group's strategies with Silvia Vezzani, head of sales and communication and a second-generation member of the company's management team.
Silvia Vezzani, what technological solutions are you working on at the moment?
We are investing heavily in robotics and AI-related technologies. One example is the development of our humanoid robot, which recently won the "best technology and innovation 2023" category at the Italian Packaging Institute awards. Developed in partnership with 1X, a Norwegian company with a solid background in the industry, the solution is the first of its kind for the packaging sector. Its function is to perform strenuous and tiring tasks such as feeding packaging machines with unformed cartons and cases. Rather than replacing human operators, it aims to free them from repetitive, dangerous and low-value tasks. Although it is still a prototype, development is progressing steadily. We have more or less completed work on the hardware and are now concentrating on the software aspects, in other words teaching the robot what to do. We are also developing and fine tuning more advanced technologies for secondary packaging, particularly wrap-around case packers which are increasingly in demand from our customers.ù
What contribution can your technologies make to sustainability and digitalisation?
Let's begin with sustainability. Our flagship packaging machine, the AOD Ultra, features cold sealing technology that enables it to deliver savings of around 75% compared to the units commonly used on the market. This corresponds to approximately 100 tonnes per year of CO2 equivalent not released into the environment. Another benefit of our machine is that it can create a compact, gap-free package that ensures further savings in terms of wrapping materials.

In the field of digitalisation, we are investing heavily in a comprehensive range of remote assistance technologies. We are a pioneer in this field and during the pandemic adopted solutions that enabled us to provide our customers with an uninterrupted service and to support them in activities that were traditionally carried out on site, such as FAT. Today, the most important function of remote assistance technologies is to avoid machine stoppages and production downtimes by intervening rapidly at any time of the day, regardless of where the company is based. Here too, we can offer our customers significant savings in terms of both time and costs.
In what direction is the market heading?
The pasta sector is expanding almost everywhere in the world and following the pandemic is estimated to be growing at an annual rate of 5.2%. This is because pasta is universally perceived as a tasty, relatively cheap and easy-to-prepare food suitable for consumption even in challenging situations such as a lockdown. At the same time, we are seeing an increase in the consumption of pulses, rice and organic staples in general, which are also a very important part of a healthy diet. Altopack offers complete, scalable and customisable packaging solutions for this market. We are recognised as the market leader in the pasta sector and cover almost the entire Italian market, which includes the world's best-known brands. We also have a strong position abroad with 40 international brands and patents, 2,400 machines installed worldwide and 150 customers in 50 countries. One country that deserves a special mention is Turkey, where we have numerous customers and which was already an important market for us before the earthquake. It displayed astonishing strength and resilience in the face of the tragedy and succeeded in returning to its former levels of production capacity and consumption within just a few months.

What was the aim of your participation in IPACK-IMA in 2022 and what are your expectations for the next edition?
We have always considered IPACK-IMA a key exhibition for our sector, so it was no coincidence that in 2022 we chose it for the launch of our humanoid robot prototype. In 2025 we will showcase the latest market-ready version of this technology along with the new technologies we are developing for our machines.