Live the IPACK-IMA MILANO Experience now: see you in Düsseldorf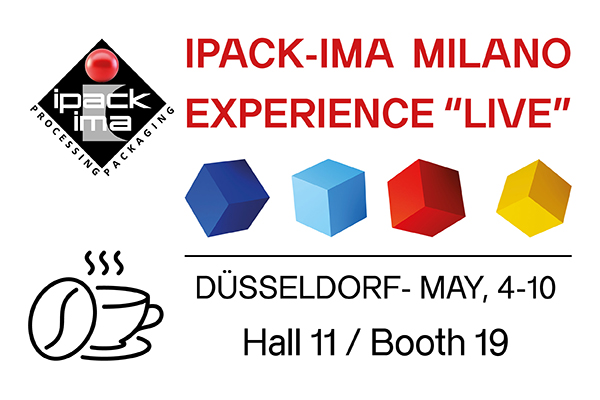 IPACK-IMA Milan is getting closer, but not close enough. Looking forward to 2025, from May 4-10 let's meet in Düsseldorf at our stand, Hall 11 / B19, for a coffee and a live talk about new projects in view of the next edition, which promises to be full of proposals in the field of internationalization and networking.
IPACK-IMA's international promotion has officially started. First meeting with the community from May 4 to 10 in Düsseldorf where the IPACK-IMA Team invites journalists, companies, buyers and visitors to its stand, located in Hall 11 / B19.  A moment to taste the IPACK-IMA Experience, that is to say the chance to network and do business.