Save the date: news and trends at IPACK-IMA MILAN conference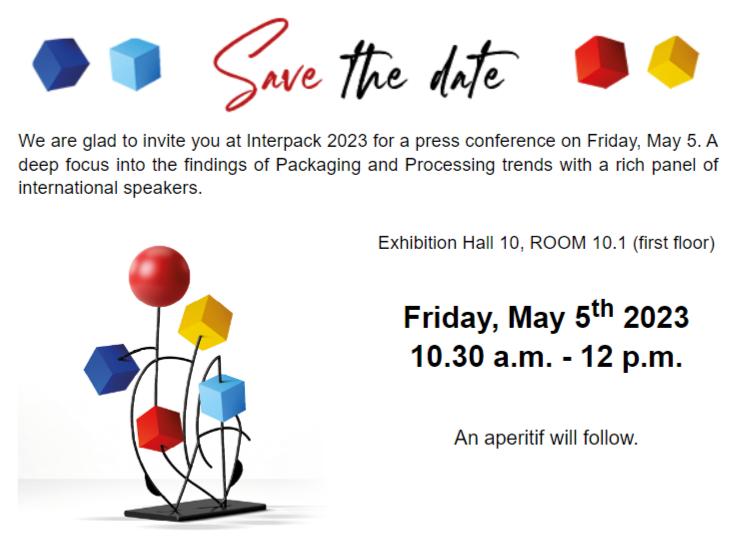 On May 5th in Düsseldorf, the press conference of IPACK-IMA 2025 will be held with important news including a focus on processing and packaging trends with international speakers, presentation of the new visual and the strategic vision that will guide the development of the event two years after the new edition.
In Düsseldorf IPACK-IMA will present its new look for the 2025 edition. New image, new management and new contents for the exhibition specialized in food and non-food processing and packaging. On Friday May 5th at 10.30 am, the IPACK-IMA community will meet to talk about itself and describe its plans for the show.
In addition, a rich panel of international guests will provide an overview of sector trends, presenting data and points of view of the main market players. An appointment organized in collaboration with Ucima (Italian Packaging Machinery Manufacturers Association).
For more information: press@ipackima.it