Ghezzi & Annoni strategies: interview with David Annoni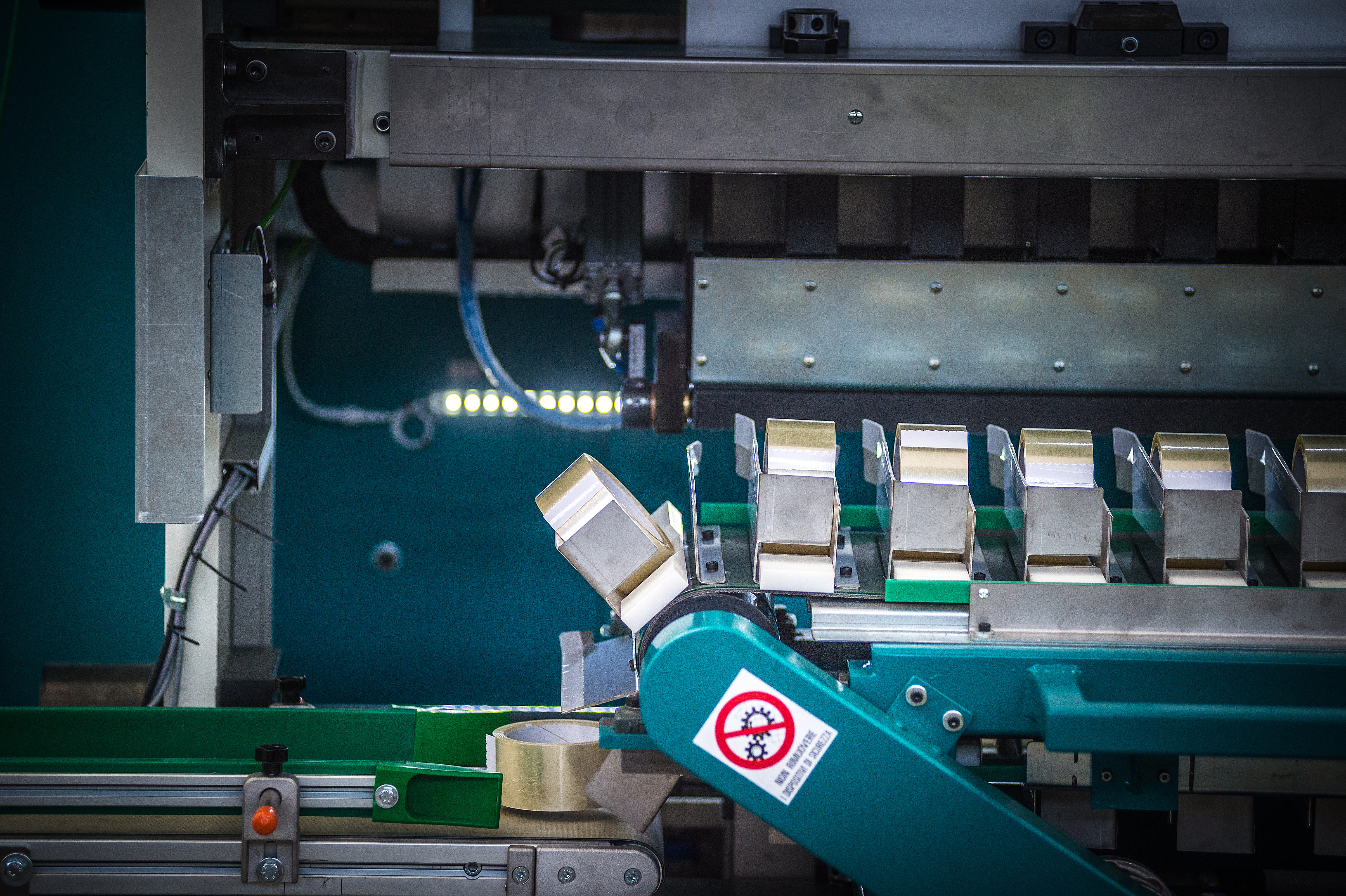 Founded in 1962 in Garbagnate Milanese, Ghezzi & Annoni specialises in the production of converting equipment for self-adhesive materials, labels, papers, fabrics, films and other specialty materials. In the space of just a few decades, it has grown from an artisanal business to a market leader and is now a go-to partner for all companies in search of hi-tech products. The real breakthrough came at the turn of the new century with the complete re-engineering of all the models in the range and the application of what at the time were futuristic concepts such as reducing the number of moving parts, ergonomics and the highest level of automation. We spoke to David Annoni, sales director and a member of the third generation of the company's founding family, to find out more about Ghezzi & Annoni and its strategies.
David Annoni, what is your company known for?
Our core business is the production of slitter-rewinders for self-adhesive materials. We are best known in the field of commodities, for packaging products such as propylene box sealing tape and masking tape, but in reality we focus above all on speciality products such as tapes for applications in the automotive, construction and medical sectors. We specialise in particular in the medical sector, with solutions for packaging surgical and first aid tapes, very thin laminated products and nonwoven materials such as medical gauze. For this segment we supply unique high-speed machines capable of performing up to 5 complete cycles per minute.
We have customers of all sizes, from small subcontractors through to the world's largest multinationals, and an export share of 85%. This means that the Italian market accounts for a minority share, although there have been times in the past when our local customers invested more, for example during the period of Industry 4.0 subsidies. As pioneers in the field of Industry 4.0, we have been applying this approach to our production activities since the beginning of the new millennium. As a result, we were ready before others and could offer our customers state-of-the-art technology.
What is your approach to customers?
One of our biggest strengths, which is perhaps also a weakness, is our precise, almost obsessive focus on meeting customers' requests, which leads us to develop unique and highly complex technologies. At the same time it's an advantage because it means we are the first to develop solutions that will later be adopted by the market. It's a bit like in motorsports where the racing team develops technologies that are subsequently applied to mass production.
What technological solutions are you working on at the moment? Could you give ussome examples?
A few years ago some of our customers expressed a need to increase the production speeds of machines for commodities, a sector typically characterised by large numbers but low margins. We worked on our flagship model, but rather than trying to push it beyond its limits we upgraded and strengthened it in accordance with the concepts I mentioned earlier, namely fewer moving parts, easier maintenance and ergonomics. This led to a 10% increase in speed, but the biggest gain was in terms of efficiency. We ended up building a machine that is capable of working on multiple cycles and is consequently faster but at the same time more robust and easier to maintain.
What new issues or challenges are you facing in terms of technology?
There are many technological challenges. On the one hand there is a demand for simple machines for the commodities sector, where there is no great need for advanced technology, especially in certain markets. However, we do try to get across the idea that although investing in a rugged, hi-tech machine may involve a higher initial outlay, in the long run it ends up being the most cost-effective solution.
At the same time we are seeing a drive towards sustainability, an issue that affects both us and our customers. We focus on producing machines that are capable of working with environmentally friendly materials. Take box closing systems for example. To seal boxes and make them suitable for transport along the logistics chain, there are two main solutions: polypropylene tapes, which are derived from petroleum and have a higher environmental impact, and gummed paper tapes, such as those used by the world's leading e-commerce platform. We have also been pioneers in this specific technology as we started making machines of this type as early as 30 years ago. The problem is that the material is more expensive and this cost is passed on to the customer and the end user. Unfortunately, not all markets are ready to accept this.
Another issue concerns mechanical performance. Take for example the automotive industry which mostly uses non-eco-friendly materials due to the need to prioritise robustness, for instance by choosing fire retardant or fire resistant materials. As another example, in the past we worked with a Chinese customer who produced a tape made of calcium carbonate which had a very low environmental impact but lacked the necessary strength to be used industrially. In this respect, research into materials is essential in order to develop eco-friendly products that are also sustainable in terms of cost.
What was the aim of your participation in IPACK-IMA in 2022 and what are your expectations for the next edition?
We have always taken part in IPACK-IMA, which has become a traditional event for us. The year 2022 marked a return to normality after the pandemic and the results of the show lived up to our expectations. Of course, the world has changed since Covid and the trade fair industry has to take this into account. However, I think the timing of IPACK-IMA is right in terms of both frequency and duration. Perhaps something could be done to connect the show more closely with Milan's tourism offerings, as the city has also evolved a lot in recent years and has become more welcoming and attractive. It's still too early to know what will happen in 2025, but apart from the exhibition itself we hope that raw materials prices will return to normal and that the international situation will calm down and instil new confidence in the market.