Automation and robotics: Opessi prepares for IPACK-IMA 2022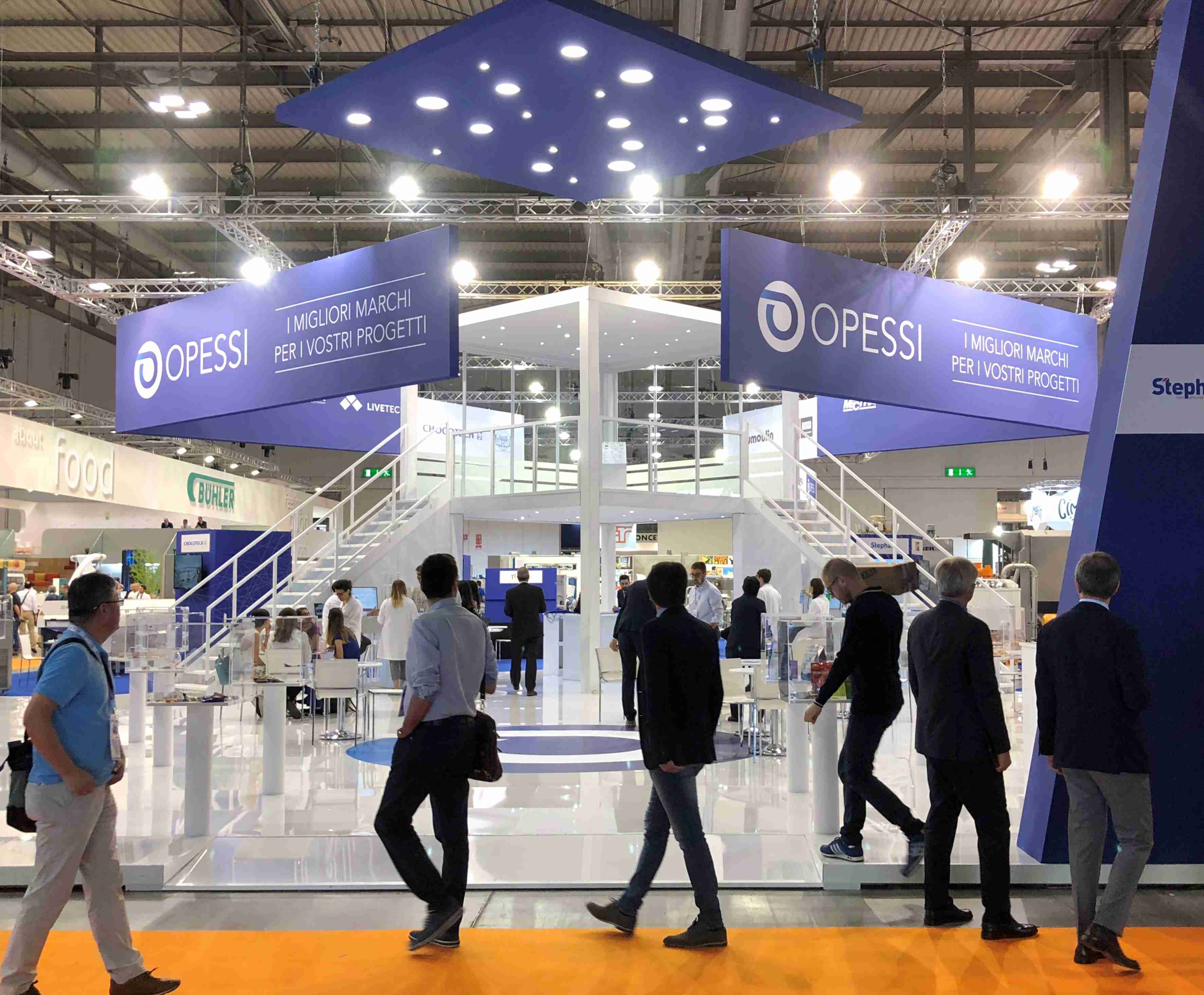 Opessi Stefano srl is a company born from the experience in production and packaging machines  for the confectionery, chocolate and food industry and which today represents 25 companies among the world leaders in the sector, constituting a reality of united companies from the same passion. Structured into two divisions, Sweet and Chocolate Technology and Packaging and Handling Systems, Opessi supports the customer from the earliest stages of project definition, continuing with production start-up and support at every stage of the machine's life cycle. We asked Stefano Opessi, company owner, for an overview of the market represented by the company that bears his name.
Is there a theme, a technological aspect or an element that you see transversal between all your partners? We think of sustainability, artificial intelligence, new automation forms, augmented reality, remote customer care ...
Surely a growing push towards automation, designed for greater efficiency of the lines, ensuring continuity of production without interruptions and downtime. To be competitive, companies must have systems that guarantee high efficiencies and continuity during the production cycle. To support this trend, we are working on remote assistance, to solve line downtime problems using, among other solutions, also augmented reality; a way to give the possibility to those on the line to solve technical problems with a punctual and live guide. However, we also perform direct checks on the machines during operation; in this way, in the event of a stop, the problem can be quickly identified. A result that we obtain by adding cameras and storing data, which can be used at the appropriate time by the maintenance technician on site or in case of remote connection.


Do you think this market that started from the emergency will consolidate?
The crisis of 2020 has accelerated the use of remote technologies and models that we have adopted in our assistance services for years. During the 2015 edition of IPACK-IMA we presented a customer care service with tablet that made possible to follow the customer remotely: today we use glasses with cameras and augmented reality. At the time they were welcomed as curiosity, but today no one would question the value of these technologies, which allow you to connect with the parent company by offering assistance of the highest possible technical quality.
How do you see sustainability in your industry?
Sustainability remains a central issue once the crisis is over. Among the goals there is certainly the search for low energy consumption solutions, with a double advantage, economic and ethical. On one hand, in fact, emissions and environmental impact are reduced, on the other hand there is the ideal of investing in increasingly sustainable production, both of which are very strong themes in packaging and packaging. At Opessi we take every opportunity, including by promoting meetings and seminars, to spread culture on these issues and support our customers in choosing to use environmentally sustainable and recyclable packaging materials. We believe that this is a reality destined not to exhaust its thrust, going well beyond a trend of the moment.
What are your expectations for the fair scheduled for May 2022?
The purpose is to meet customers to show and see first-hand new proposal, thus reopening the fundamental live contact with people. During this period we have refined the ability to use the tools made available by the web, but we lacked the relationship in presence with customer, especially due to the exhibit of the technology which, due to its complexity, should be appreciated closely.
Such a long pause has therefore triggered in all of us and in our customers the desire to meet again, to get together again at the fair in Milan and to confront each other "de visu". The mere fact of participating in the exhibition will lead us to have a lively fair with a lot of turnout: the event is no longer the place of sale, but the place where innovation can be presented, even to all that part of the company less involved from the purchasing process, such as, for example, the maintenance technicians who, usually, do not participate in international fairs, but whom it is important to be able to meet.
IPACK-IMA is an event to which I am particularly fond of: we have always supported it and today I consider it an excellent trade show, which offers quality services and good visibility to exhibitors. We represent 25 companies and returning to present them at IPACK IMA is important.
As in the past, also for the next edition we will have a very large stand where, according to a thematic "fil rouge" that we are defining, we will bring many innovations: from robotics, which is making great strides, to processing up to the realization of the finished product and packaging.
What do you expect for the next few months, between those who have never stopped and those who see new developments after a period of break?
Our vision as Opessi covers the confectionery market at 360 °: from the entire production process of chocolate, candies and baked goods, as well as dairy and savoury products such as pizzas and sauces, up to primary and secondary packaging.
Such an extensive presence in terms of technologies and territory allows us to have a broad overview of the market. The data in our possession confirm a recovery in investments, for a restart in 2022. As is known, plant engineering has lead times that can vary between 3 months and a year, so our customers must anticipate the recovery of the market to be ready. Certainly, the lockdowns have changed consumers and their habits and to this is added ecommerce, which is another way of consuming, even less linked to impulse purchases. In short, the market is in constant transformation and is experiencing a revolution that our customers must be ready to interpret. We, of course, make all our skills available to them to support them so that this change translates into a further development opportunity.