The processing & packaging world market passes through IPACK-IMA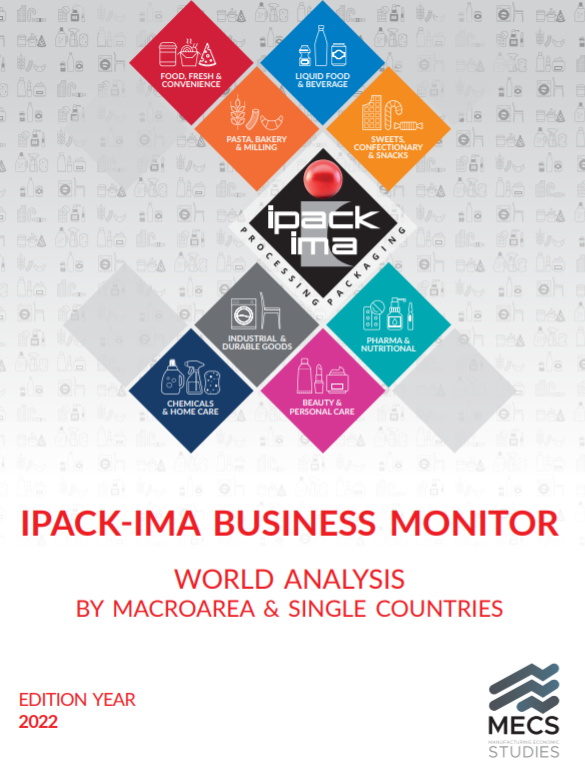 This is a € 7.2 trillion global market with growth forecasts of +5.3% (CAGR) where production in the food&bev and non-food sectors will continue to grow steadily over the next three years to reach € 8,460 billion in 2024.
Developed by IPACK-IMA in cooperation with MECS, the Monitor is a Business Intelligence tool available to all exhibitors attending the show.
Built around IPACK-IMA's Business Communities, the research includes an analytical and reasoned list of manufacturing companies in the target markets of processing & packaging solutions.
The survey involves 45 high-potential national markets mainly concentrated in Europe, the Middle East, Africa, Southeast Asia and the United States.
Country sheets with data, graphs and trends are included in a structured research that allows you to analyse the context, identify the elements of business development and thus define your strategy for approaching new markets.