Sustainable materials and packaging with IPACK-Mat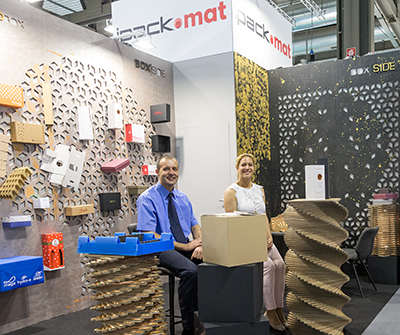 Following its debut in 2018, the IPACK-Mat project, dedicated to innovative solutions for high value-added packaging materials, will be back in the next IPACK-IMA further expanding the show's scope and contents.
New in the 2022, is  the evolution of IPACK-Mat project, which from a simple special area becomes a brand capable of enhancing the identity of all packaging materials suppliers exhibiting in the fair. A widespread concept, which will offer new insights and ideas to the marketing teams of the manufacturing industry for the development of new product lines.
In addition, the IPACK-Mat thematic area will again give access to a showcase of innovative materials and eco-friendly packaging, both for the food and non-food industry needs. In the IPACK-Mat thematic area there will also be "high-tech" packaging, with applications that extend the product shelf life, amplify its communication opportunities and preserve products integrity.
For more information contact our sales team: sales@ipackima.it