Ipack Ima stands by its partners in Ukraine: the interview with the editorial team of Pharmaceutical Industry Review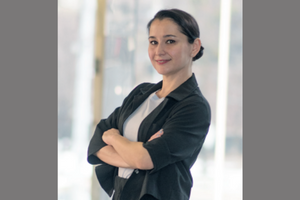 In a very difficult international situation, an online magazine of the pharmaceutical sector, media partner of Ipack Ima, has not abandoned its field of action. Its aim is to maintain contact with customers and help its country, Ukraine, get back on its feet by strengthening commercial and industrial networks and continuing to provide information.
We spoke to Svitlana Havrylenko, Editor-in-Chief of Pharmaceutical Industry Review, about the actions being taken to support the local pharmaceutical industry, starting with the existing network of relationships. 
1.       First of all, tell us how you are managing your business in this difficult situation.
Firstly, I would like to stress that 'difficult situation' is the war between Russia and Ukraine and now we and our children experience all casualties and destructions of war. Under the circumstances – and using this opportunity - I would like to thank to all the people from European countries for their support. Thanks for each action you have made to support our path to peace.
Teams of Pharmaceutical Industry Review and Online catalogue of equipment  Cphem are comparatively safe as major part of the colleagues are now in the Western Ukraine.
As you have pointed out, our economy is in difficult situation and it's hard to run a full-fledged business, as we used to before. All the industries, and pharma among them, focused on how to save lives and production sites, on military and citizen's needs. Unfortunately, lots of interesting and progressive projects that were on early stage have to be suspended.
But we continue our daily communication with pharma manufacturers and partners via our social medias and homepages. From the first days, our mission is to help local professionals to unite, to find specialists and jobs – let's say, to strengthen and unite our pharmaceutical community even more. And of course, maintain their awareness on new technologies that can be used for the tasks they focus on today. Of course, it's all online.
2.       What effects do you see, from your point of view, on the markets in which you operate as a pharmaceutical magazine?
Pandemic situation has pushed Ukrainian pharma industry significantly forward – TOP manufacturers launched their research centers, developed their product portfolio, attracted foreign investment, implementation of new technologies. One of those successful cases became a cover story for the upcoming issue – during interview with R&D director of one of the leading companies we had talk about future plans and developing strategy. But we will have to rewrite it, because circumstances have changed so far due to the war. If we have been able to develop pharma industry to such a level once, we will be able to do it twice, over time, but we will do it for sure.
Of course, the impact of war effects will feel for a long time. Even elementary - not sown in time raw materials will lead to a shortage of raw materials, even for such popular in our region and cheap galenic drugs.
3.        Have you spoken to your customers? How do they are handling business in this difficult time?
Following quote from Charles Darwin best describes the mood of our pharmaceutical companies: "It is not the strongest of the species that survives, nor the most intelligent, but rather the one most adaptable to change". Most companies have changed their focus on military and citizen's needs and develop their portfolio based on that, donate and deliver especially significant drugs to the combat line, work on contingency plans to relocate some stock and staff. All of them (besides Kharkiv area are where destruction of facilities took place) continue to work with understanding of importance of alive industry for Ukrainian economic. I'm very proud to be part of Ukrainian pharma.
I also would like to highlight that lots of manufacturers of equipment, our customers, create special conditions for pharma companies, consult without extra charges as well as send humanitarian aids for Ukraine. Special thanks for those of our partners who has stated their position and calls things by their names.
4.       Can you give us an overview of your target markets?  
At the end of 2021, we have pointed cosmetic and vet industries as rising in Ukraine and we planned to strength our positions in there. These branches show rising economic indexes for last years with lots of international and local investments. Hope that our projects which we have prepared for the specialist from these areas, we will be able to implement in the nearest time.
5.       Lastly, Pharmintech and Ipack-Ima 2022: we are very pleased with your involvement as a media partner and look forward to welcoming you in attendance, if not at this one, certainly at the next edition. Do you think our shows could be a new starting point for the Ukrainian market when finally, it could be possible?
We are very pleased to work with the organizers of the exhibition Pharmintech and Ipack-Ima, one of the key events for our customers and local pharma and cosmetic manufacturers. We know that specialists from our region regularly visit this event as source of new knowledge and up-to-dated equipment, as well as communication platform organized by you is highly appreciated.
Unfortunately, this year we are not be able to come due to the war in Ukraine. But I am sure that next time you will see a significant delegation from our region - we will have to rebuild our facilities and will need lots of equipment! Also, financial support of our country by our western partners will allow our companies to get access to such projects financing. Knowing the sincerity of Italian companies and quality of their solutions, I am sure that they will not stand aside and will be involved for the future projects in Ukraine.
With the great pleasure we will once again become a bridge between manufacturers of finished products and equipment developers!