An innovative machine and a growing future for the 50th anniversary of PMR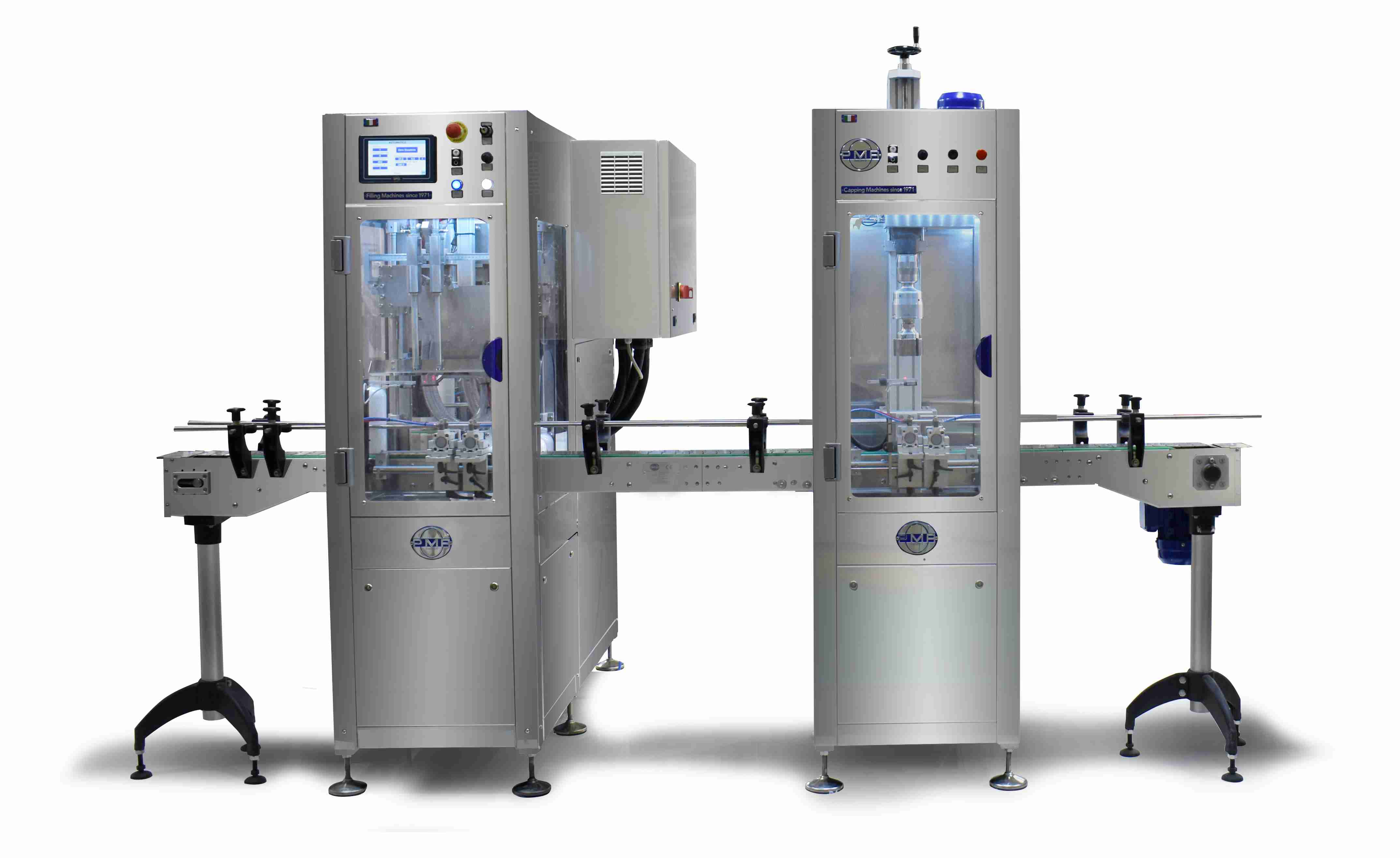 A leading company in the production of labeling, filling and capping machines, PMR offers solutions for a wide range of production sectors, responding to the most diverse technical needs with the ability to innovate and search for advanced solutions typical of Made in Italy. We asked Omar Rubino, General Manager of PMR, a presentation of the news and his vision of the market.
What are the technological innovations that you bring to the market?
The market trend has been for us substantially positive. We make high-speed cappers for different types of caps and we have an important novelty for our sector that we will certainly also bring to the fair. It's about a machine of 6000 pieces per hour, adaptable to various types of caps, controlled by brushless motors, equipped with a digital panel with remote assistance and interfaced with external systems in industry 4.0 logic. For this project we also worked on the HMI (Human-Machine Interface), developing ad hoc software capable of managing the format change, easy and fast in this machine, integrating with business and management systems from a smart manufacturing perspective.
An important news that celebrates 50 years of PMR and the 10,500 customers who have trusted us all over the world in our own way. We operate mainly in Northern Europe, North Africa, Eastern countries and also in North America, where the Covid situation has weighed more than in other markets. Overall, our turnover is therefore 60% on foreign market.
What are your expectations for the fair?
For us it is a traditional exhibition, where we always go and in which we strongly believe. Then, after this complicated period, people want to meet again, to confront each other. I am convinced that business is done in person and even if we work in video-conference like everyone else, human contact, the visit to the customer is in my opinion more suitable to express the advantages of the product. This is why returning to the fair has double value for us and our customers
What prospects do you see in the market in the coming months?
We follow the customer throughout the supply chain, up to installation, which we operate directly in Italy and, through our agents, abroad. They are trained professionals who support us in all the testing phases, while for the moment the customer delivery takes place with an online FAT, followed by the customer with a series of dedicated multimedia tools. We have adapted to the market and sales have not dropped, the market has not stopped offering us excellent prospects and the awareness that we will see, in the coming months, a more structured market. Those who have made the right choices in terms of innovation and investments will continue to grow between research and development, performing materials and industry 4.0: what keeps us on the market. We therefore focus on robotics, new systems, innovation in general. All of this will give us further impetus for the coming years. PMR sees a mature market ahead of it, where the discriminating factor is not price but quality and the ability to adapt and innovate. A market made up of skills, know-how, business experience supported, speaking of the sector, by a communication that pushes the Italian ability to innovate.