DS Smith: from waste to resource. New investments and constant growth for cardboard packaging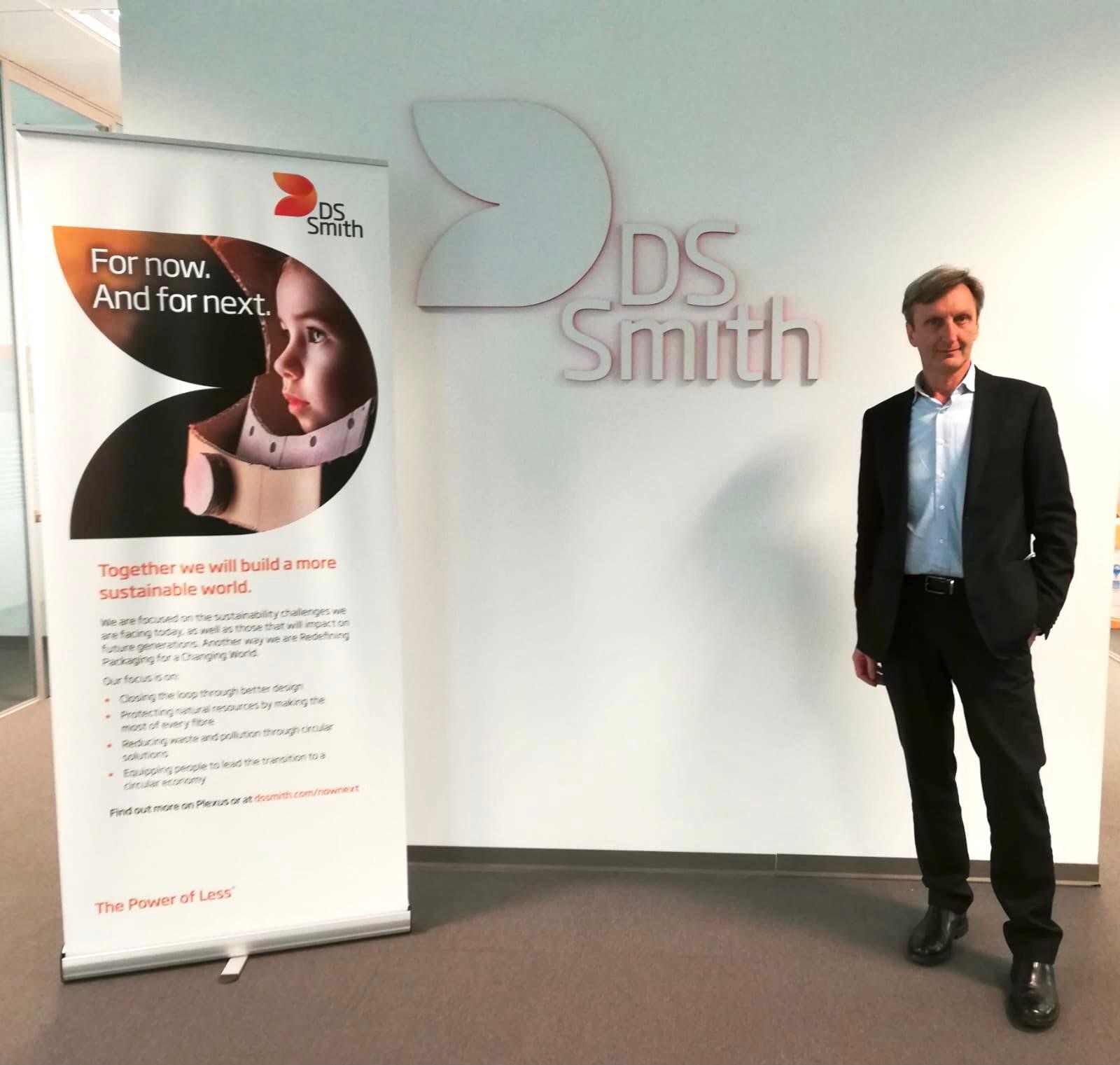 DS Smith, since 80 years on the market and operating in more than 30 different countries, is a leading supplier of cardboard worldwide aiming to realize sustainable and innovative packaging solutions: combining the expertise of its divisions – packaging, recycling services and paper products – the company works along with the consumers to provide packages able to reduce complexity and to deliver results throughout the whole supply chain, contributing to a circular flow of products, consistent with the company claim "The Power of less".
We asked Paolo Marini, Managing Director, and Francesco Barsanti, Sales Marketing Innovation Director of DS Smith Packaging, their statements upon the market status and a vision over the next months.
What are your technological innovations and proposals for the market?
«First of all, we need to highlight our company size and the geographic coverage that we can guarantee», says Paolo Marini - Managing Director of DS Smith Packaging «Customers can benefit of our ability to work in synergy thanks to the connection among the eighteen operating plants in Italy. Since the beginning, our group invests a lot in new technologies, essential tool that allows us to be competitive and able to offer innovative solutions for the food & beverage, industrial and e-commerce sectors. In order to grant an even more wide territorial coverage and to stay up to date with market evolutions, we have planned to invest in a new and technologically advanced packaging plant. The structure includes new production technologies, innovative packaging solutions and sustainable performances and should be running within the next two or three years. This investment will provide us the required platform to answer the changing habits of consumers' behaviours, a necessary attention to grow alongside with our customers. »
Let's talk about your vision of the market, for today and upcoming months.
«Packaging trends of 2021 and following years have not been driven only by Covid-19», Marini continues «The packaging sector keeps evolving, with the aim to answer new customers' needs. Finally the public opinion has developed the right sensitivity upon pollution and environmental protection issues. The potential expressed by the mix of product features and expertise of our technicians let us play a key role in this moment.  Cardboard, the opposite to what wrongly thought in the past, is the most sustainable material to protect and transport products of all kinds. That's why we've updated the Sustainability Strategy and our short and long-term goals: for now and for next.
Our technicians have all the skills needed to study new solutions, taking into account raw material saving requirements and logistic services optimization. Starting from the application of circular design principles - developed in collaboration with the Ellen MacArthur Foundation - we can guarantee an high quality product, able to meet final customers' needs, among which sustainability and e-commerce demand growth.»
Which expectations do you have for the trade show?
«The active participation in IPACK-IMA 2022» tells Francesco Barsanti, Sales Marketing Innovation Director of DS Smith Packaging «allows us to strengthen the bond with active customers and, at the same time, get in touch with leads, further promoting our products in the ongoing process of enhancing DS Smith brand awareness. Being in direct contact with the customers, helps us also to fully grasp the specific needs of the market, new trends, innovation, and – consequently - to realign our offer in terms of product mix and effectiveness."