Innovation is the keyword: GEA's Pasta, Extrusion & Milling business unit between sustainability and new advanced solutions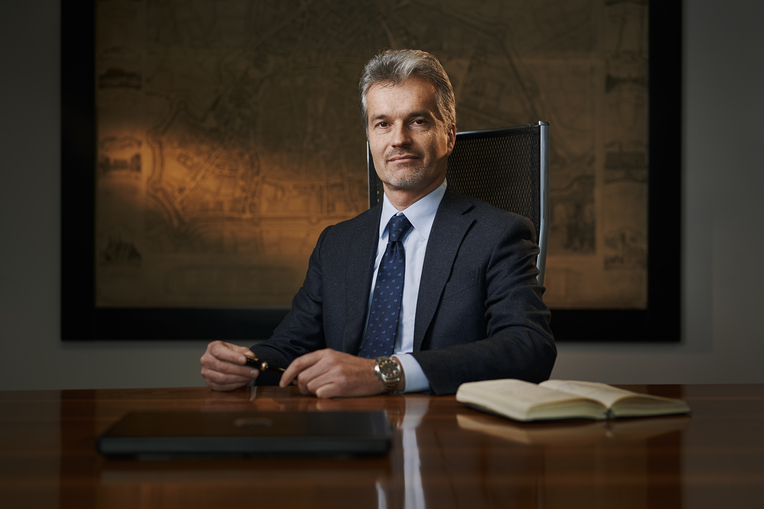 GEA is a leading global manufacturer of industrial solutions for food production. One important business unit, formerly known as Pavan Group, includes the sectors of dry and fresh pasta, snacks, breakfast cereals and mills with specific solutions for packaging these products. We asked Massimiliano Bizzarri, Managing Director Business Unit Pasta, Extrusion & Milling, his vision upon the path that will lead us from 2020 to the next restarting months.
Which are your target technologies in these days?
Our main goal is to supply excellence in both products and services, and we're improving furthermore the well-known qualities of our offer thanks to the synergies provided by GEA in terms of best practices and high baseline know-how combined to investment capability in new technologies development.
This has to be sum to the added value of our direct presence in all the main countries of the world. This creates a clear plus for the customer and it allows us to understand and often foresee local markets' trends.
Innovation in our company is not only pulled by temporary opportunities but it is also strongly addressed by the study of "megatrends". These are relevant elements for us in developing medium to long term strategies.
For example, the demographic development and the increase of industrially processed food consumption live side by side with the search for ever higher quality for the consumer.
Attention to the environment represents for sure another focal point on which GEA is extremely sensitive: in line with our motto, "Engineering for a better world", we offer more sustainable solutions, that are looking for energy savings and raw material optimization.
For dry pasta the trend drives us to develop high capacity lines (up to 7.000 kg/h) equipped with technologies that have already marked our offer, in particular the total vacuum and the drying systems with differentiated thermic zones (Thermo Active System). Long-cut pasta, is summarized with the exclusive GEA technology branded Multidrive; all these solutions are devoted optimizing the customer investment in perspective of the total cost of ownership maximization. In terms of finished product trends, we're among the most valuable suppliers of technologies for specialty pastas like lasagna and nests, over which we'll soon present important innovations. Among alternative raw material-based food, another successful market segment, we can name legumes-based pasta, which has been distinguishing our technology for many years.

For the fresh pasta market, we are investing in the creation of integrated multipurpose lines, from the management of flour to the finished product, with product innovations in the most critical production phases.
Another interesting segment is represented by pellet snack. Food manufacturers need high capacity lines, extremely flexible in terms of finished product. That's why we have developed a new range of high production capacity multipurpose twin screw extruders, to supply additional productivity with a similar investment: a solution creating immediate value for our customers.
Talking about sustainability, in addition to keep working to cut energy consumption and the environmental impact of our technologies, we developed eco-packaging systems, whom worth has already been confirmed by the many tests run internally and on the market.
To keep a high customer satisfaction throughout the entire product life cycle, we are investing energies and resources to increase the quality of our after sales service. This is a key area for us because through the upkeep or improve of the efficiency of our machines we do also increase the productivity of our customers: this goal is pursued with both organizational and technological innovation. The expertise of GEA in this field is ahead: in our business unit we're implementing GEA service model, with the aim of making it a distinctive element able to maximize customers' satisfaction on the long run.
In order to face the challenges of the worldwide sanitary emergency, we're focusing more and more on digital and online tools; together with the local presence all over the world both for sales and service, we are pushing all the tools that can shorten the distance with our customers.
This led us to strengthen our remote supervision systems, plant start-ups and maintenance operations conducted remotely using new technologies. We also realized webinars to share know-how and products development with our stakeholders, in a time where meeting face to face is not a chance.
Briefly our innovation is directed to excellence: quality lines, high efficiency, high level services for the entire life cycle.
Which expectations do you have upon the fair, scheduled in 2022?
Ipack-ima is an opportunity to meet our customers again in person, to present our innovations to the market and to make them understand the value of our offer. But the goal is also to show the step forward taken by the business unit Pasta, Extrusion & Milling within GEA in terms of engineering capability, organizational structure and customer satisfaction. A concrete presence worldwide, through a sales and assistance network that differentiate us from our competitors.
We see a different and smarter future for the major trade shows: added value to the visitor's experience, more effective tools to improve the interactions, a direct connection between investment and value that exhibitors and visitors will gain from their participation.