Technology and programmes between innovation and sustainability for IMA's live trade fair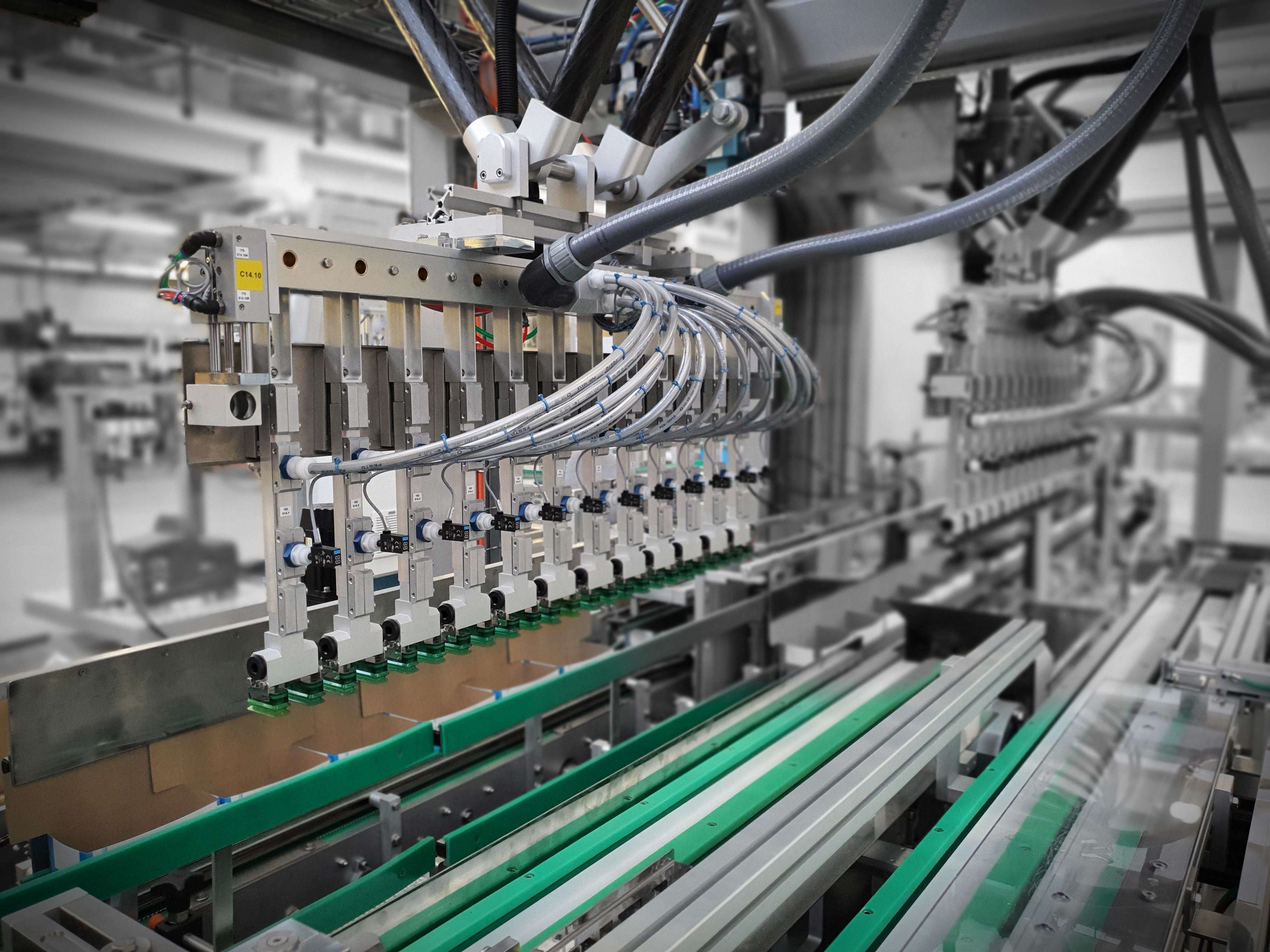 A multinational packaging company, world leader with a turnover of 1.8 billion euros, for 60 years IMA has played a fundamental role as a driver of development and innovation in the packaging valley. Technology, sustainability and innovation are the guiding principles of IMA's strategy, as Klaus Peters, Managing Director of IMA Group's FOOD sector, tells us in advance of the innovations visitors will see at IPACK-IMA.
What technologies are you focusing on at this time/what are you bringing to the fair?
"We will be bringing three solutions to IPACK-IMA," says Peters. "The first is an Ilapak Vegatronic 6400, a vertical packaging machine that is ideal for the meat industry and aims to meet the needs of the frozen protein (IQF) market, but is also suitable for frozen fruit/vegetables and cheese, or for different needs in any sector that requires strict hygiene standards.
The second solution is the result of a collaboration between two group companies: Eurosicma and Ciemme. It is a high-speed flow-pack line for the packaging of bars, equipped with a cartoning machine and a pick and place system with delta robot.
Finally, the third technology is aimed at the world of coffee: we are talking about a SR2 SMART, a two-row capsuling machine, capable of speeds of up to 120 capsules per minute. Returning to flow-pack, a trend we are currently following is that of paper sealability. It is not easy to make a flow-pack of paper or to seal it. The technical question therefore goes beyond just sealing. Today, however, we use different solutions, ranging from hot and cold welding to ultrasound. We are also developing new solutions to manage the temperature in the sealing area and in general we are looking ahead of the market, investing a lot in the innovation of our machines."
What do you see in the market in the coming years?
2020 was a year of transition: we had some declines, but also positive growth opportunities. However, the results for 2020 were in line with those of 2019. 2021, on the other hand, went much better and for 2022, we are aiming for growth for the whole IMA group in general, but with a special focus on the food packaging sector. Looking at the market and new trends, we expect changes in packaging styles and the increasing introduction of alternative materials. Sustainability is and will remain a very important issue for all machine manufacturers, but also for material manufacturers. I am not only thinking about paper, but also, why not, bio-plastics. I therefore expect a rich offer from packaging manufacturers, with alternative materials that we machine manufacturers will have to evaluate, in order to identify the technology that provides the best answers. All this fits perfectly with the project launched by the Group in 2019: IMA ZERO. This is the evolution of IMA's commitment to the sustainable development plan that began many years ago. The IMA ZERO project is composed of 4 main programmes: LOW (Low-Impact Program) refers to the commitment to reduce the environmental impact, in terms of emissions, waste and consumption of water and energy. The NOP (No-Plastic Program) is dedicated to promoting the use of eco-friendly materials and the gradual reduction of plastic in the packaging produced by our machines. OPENLab, the IMA Group's network of technological laboratories and test areas, plays a key role in this respect. It is dedicated to research into sustainable materials, technologies and production optimisation processes. The third programme is called E-MOB (Sustainable Mobility Program) and includes the Group's projects concerning sustainable mobility, as well as electric mobility. Finally, YOU (Human-Centric Program) concerns the Group's commitment to always put people at the centre, promoting projects for equal opportunities, inclusion, integration, training, and everything that enables IMA personnel to live in better working and living conditions.
These are all technologies that we use to respond to the constant demands of the end user, which poses new challenges to manufacturers of machines and materials, who are called upon to constantly research and innovate in order to offer an immediate and effective response to market needs. In general, whatever sustainable material is proposed, with the right properties to package a product, will have our attention. The market, and therefore the consumer, will guide us towards the most suitable choice regardless of the type of material.
What are your expectations of the fair?
Covid has changed everyone's world. If before we had the opportunity to travel and meet people, today the reality is a bit different. The pandemic has made it difficult to meet our customers at the trade fair, which has reduced the number of visits to the company. The hope, of course, is to find a good turnout at the fair in Milan, for a new start in the sign of face-to-face sharing. Perhaps the number of visitors will be smaller, but most probably there will be more qualified people than in the past. We, as a company, will also be present with a limited number of people, carefully chosen to offer the best possible visitor experience.