MG2 at IPACK-IMA: technology ready to meet the new challenges of the pharma and beyond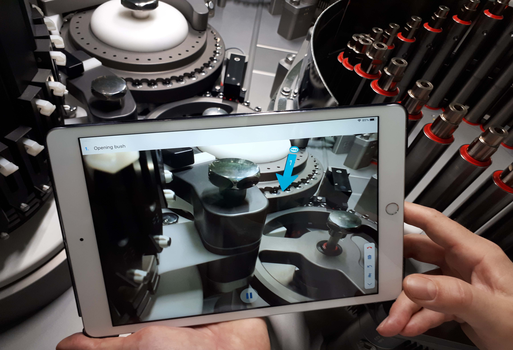 Founded in 1966, MG2 is today a leading company in the design and production of capsule filling and automatic packaging machines for the pharmaceutical, cosmetic and food industries, which operates all over the world with tailor-made solutions for both Big Pharma and small galenic companies.
We asked Alessandro Recupero, MG2 Sales Director, about his vision for the upcoming months.
What are the latest technological innovations?
"We are launching on the market the evolution of a best-selling capsule filling machine: the PLANETA Q, that with an innovative design allows the achievement of an OEB4 containment level guaranteeing maximum safety for both the operator and the working environment in the treatment of highly dangerous pharmaceutical products. Furthermore, a careful study of operator-machine interaction has led to an even more ergonomic design, which allows total accessibility of the machine for routine operations, whether they are for actual production or maintenance. To reinforce this aspect, we have installed a mobile control panel, able to rotate around PLANETA Q at an angle of 180 °, equipped with a 21-inch touchscreen HMI especially developed to make a user-friendly control of every operation. The filling speed ranges from 6,000 to 100,000 capsules per hour and the dosed products, whether single or in combination, range from powders to chronoids, from low-dose powders to liquids, from tablets to micro-tablets, both for pharmaceutical and nutraceutical products.
I also want to underline that we are working a lot on our Packaging division. We have recently introduced our new blistering machine which reaches a production speed of 150 blisters per minute, an important element to add to our range for primary packaging.All this is also reinforced by a new commercial figure with an important professional background in industrial automation that we have hired to strengthen the workforce and respond to our customers need. "
What are your expectations for the fair?
"IPACK-IMA, with its collocation in 2022, has all the ideal characteristics to be the fair of the restart for the packaging and processing pharmaceutical sector, but also for connected supply chains. An event finally in presence and with international health and economic conditions that certainly, we all hope, will favor the meeting of people. We therefore expect a fair with a large audience, many exhibitors and the traditional participation of international buyers which is one of the most qualifying characteristics of IPACK-IMA, thanks to the networking activities that the fair is continuing to carry out despite the pandemic. "
Which is your vision of the market in the coming months?
"MG2 is now experiencing an organizational revolution based on technologies that allow us to operate at full capacity even at a distance. We have revised many customer management procedures and strategies, first the FAT and SAT. A way to be updated in our sector which, in these months of pandemic, needs maximum support both in terms of technology and innovation, to successfully meet the challenges that the global health situation imposes, starting with the distribution of vaccines, for example.
The distance, therefore, has not reduced the opportunities for operational meetings, but also for the testing and installation of additional machines which, with the help of videoconferencing and augmented reality tools, we always try to face in the best possible way.
Continuing to operate, ensuring maximum efficiency to our customers, is not just a corporate mission for us, but a real active contribution to the management of the current global crisis. "