Visit MEAT-TECH: 3 shows, 1 ticket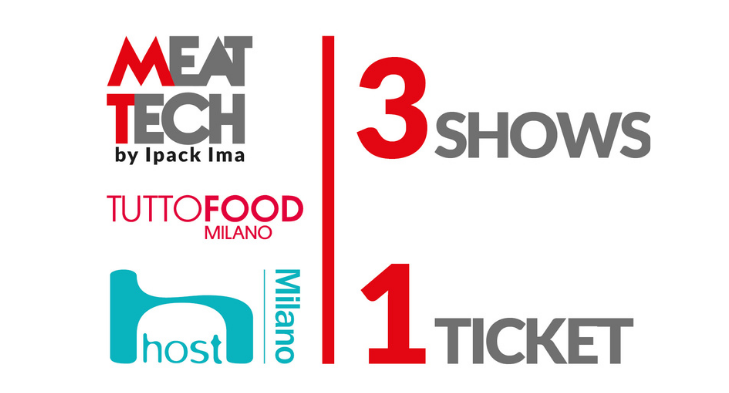 From 22 to 26 October in Milan the third edition of MEAT-TECH: the best of technology and innovative solutions for the supply chain of cold cuts, meat and ready meals, seafood and dairy products with technologies for processing, transformation, packaging with particular attention to sustainability, the latest green solutions and new trends in the plant-based world.
MEAT-TECH 2021 is a unique opportunity to meet several supply chains, ranging from processing and packaging technology to food and wine, to retail and professional hospitality, thanks to the contamination offered by the contemporaneity with TUTTOFOOD and HOSTMilano . Three events and a single ticket for a return to a fair in presence with the best of the three sectors.
Come and see the Sustainable Factory, the demo area by MEAT-TECH: every day at Pavillon 15 two events for the production and packaging of hamburgers, with the use of packaging made of recyclable materia and the transformation and packaging of slices.
A transversal approach is the hallmark of the MEAT-TECH 2021 conferences. Among the many, the "Innovative Food Talks" organized with HI-FOOD, during which they will discuss Veggie Dairy, Italian Veggie Patty and Veggie Ready Meals. 
The workshop organized by Tecnoalimenti will take stock of the many phases linked to smart packaging and the ASSICA conference will examine the new provisions on official food controls. This and much more in the calendar of appointments not to be missed.
Discover exhibitors and events, click here