Robopac and OCME ahead of IPACK-IMA 2022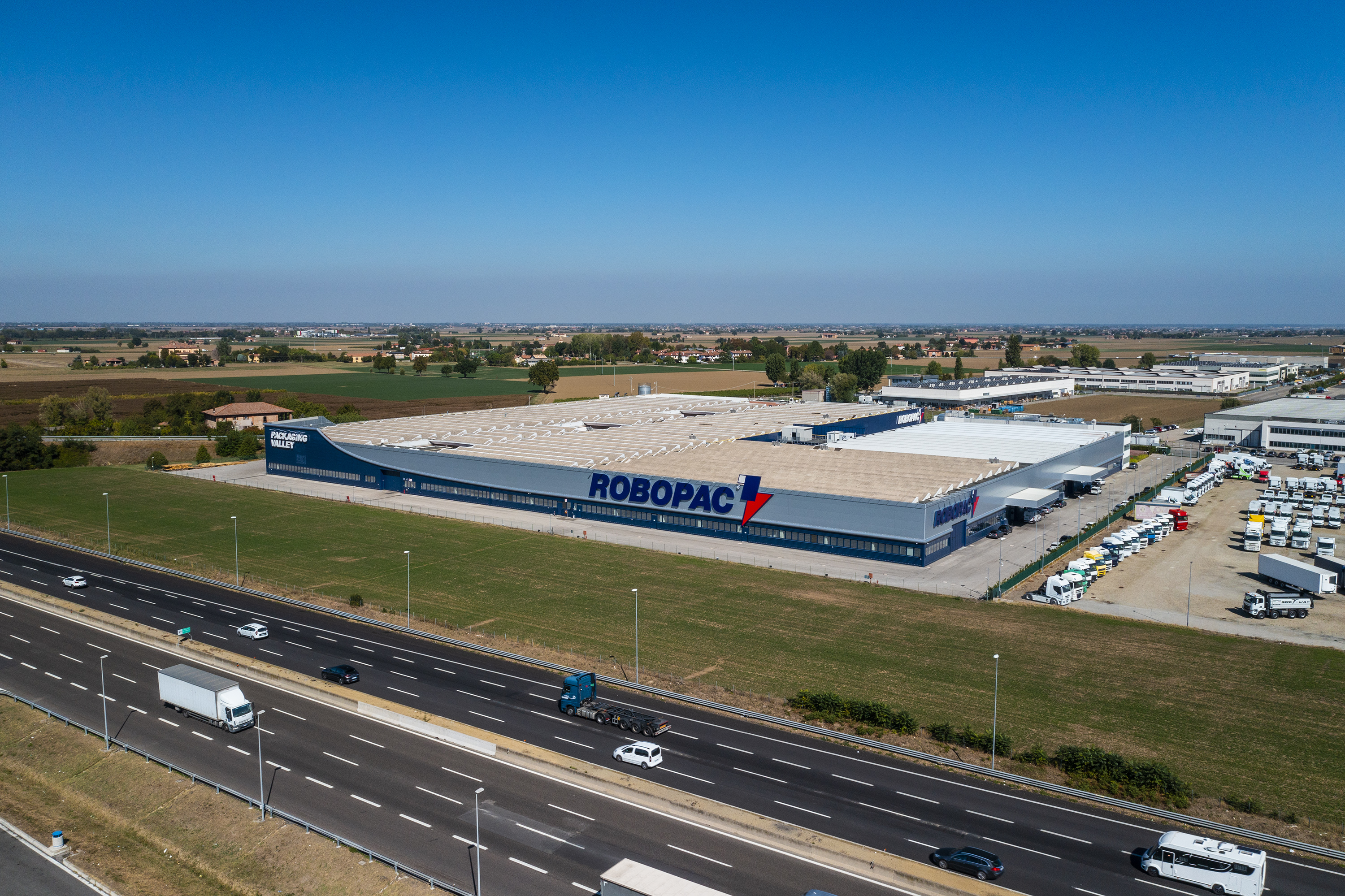 - What technology do you particularly value in this period?
We are currently oriented towards green technologies that reduce costs and contribute to a lower environmental impact. TechLab has been designed to meet these needs. Our research laboratory, the most advanced in the sector, offers each customer the possibility of testing their packaging and scientifically verifying the effectiveness of the packaging systems used. This is how it works: the customer reports his needs to us, sending product samples to the nearest TechLab. We then arrange a face-to-face or virtual meeting to discuss how we can optimise our packaging to ensure damage-free transport. Finally, we proceed by providing you with a customised report for your products, with the safest and most efficient solution to implement. We then work closely with the customer to develop the most suitable stabilisation technology for their needs. In doing so, we not only ensure the safety of each product under all transport conditions, but also save on materials used, in keeping with our green policy.
Also on the intralogistics front, Robopac and OCME have the capacity to develop technologies, infrastructures and automatic integrated solutions that allow us to transform a high-density warehouse into an intelligent system where pallets can be safely placed.
- What are your expectations for IPACK-IMA?
Last year, unfortunately, the show was cancelled, which is why this year we are even more enthusiastic about participating as representatives of the most advanced end-of-line and intralogistics technologies. IPACK-IMA is the international reference event for the packaging and processing market: as in every edition, we expect a large number of visitors. This edition also gives us the great opportunity to anticipate post-pandemic technological and market trends.
This year the main focus will be on sustainability and product preservation and safety, an area in which we have been investing for some time now: the TechLab project, the use of packaging with biopolymer or compostable materials, our low environmental impact performance and the promotion of a circular economy all confirm this. We are therefore ready to share and introduce to all participants the technological innovation that we have always continued to develop, with equal intensity, even in these complicated times, investing 6% of our turnover in R&D every year.
- What business prospects do you see for the 2022 market?
After the first year of the pandemic, the packaging machinery market has recovered in 2021. However, the problem today is still the high prices and shortages of raw materials, components and energy, which could become even worse given the historical scenario we are currently experiencing. However, nowadays it is essential to revise our business models, innovating from within. This is why we are pursuing the path of sustainability, which is now an essential value for making decisions and evaluating processes. The new market requires investments in the digitalisation of internal processes and customer services, but also a constant search for increasingly sustainable materials. I believe that this is the only winning approach to face the new market scenarios.