With the spiral oven, Tecnopool brings to the fair bakery innovation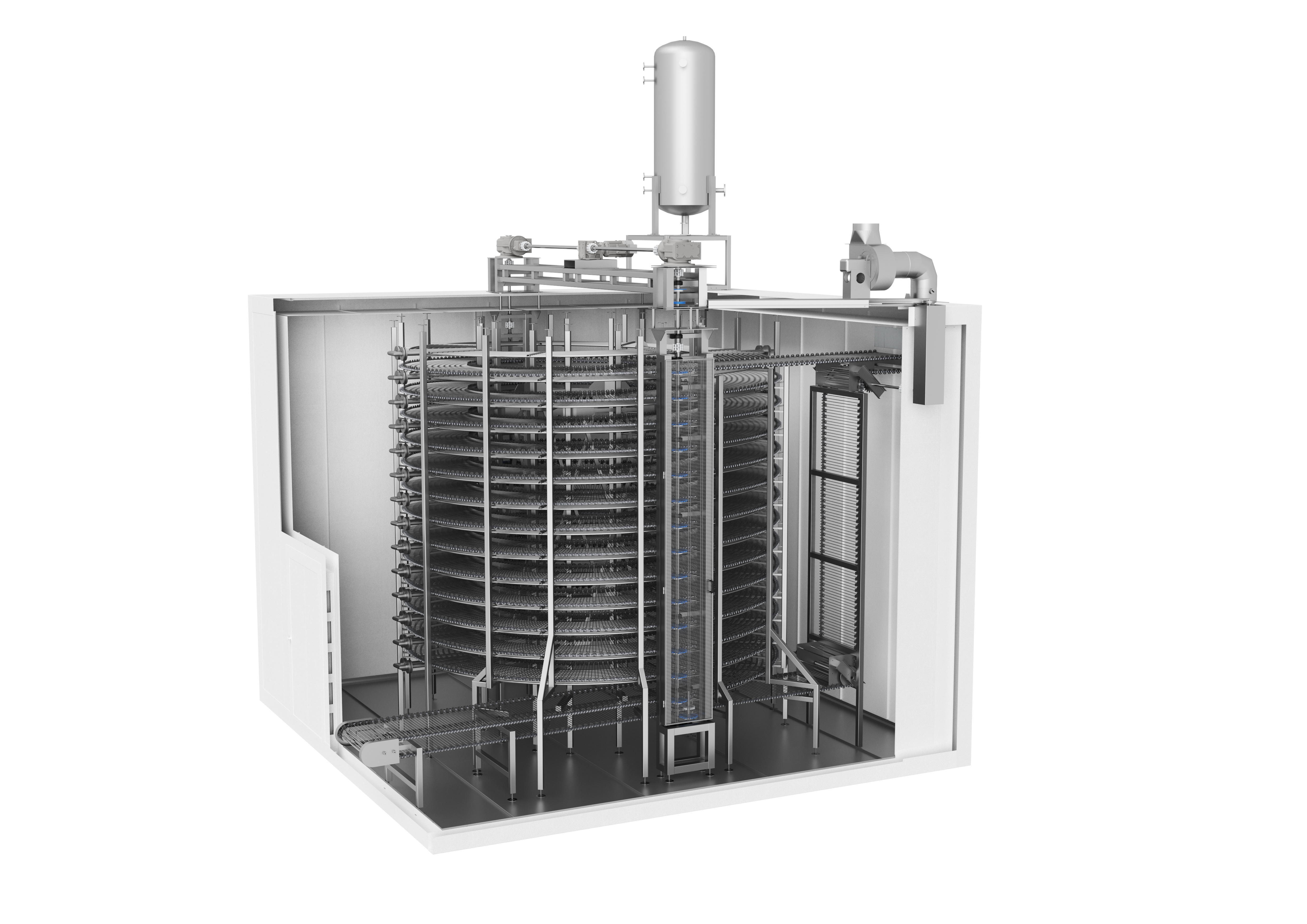 Tecnopool, part of the TP Food Group, is a leading manufacturer and installer of machinery for the heat treatment and processing of food products. Present all over the world with its technology, Tecnopool builds plants and complete lines ranging from deep-freezing to cooling, from pasteurisation to leavening, from handling to baking. Fabrizio Korošec, CEO of Tecnopool S.p.A., talks about his presence at IPACK-IMA 2022 and market prospects.
What technology do you value in this period?
As a company we continually invest in technological innovation and the continuous improvement of our products. We also aim to excel in our after-sales services, which are essential in ensuring continuity of production, optimising the investment and minimising the total lifetime cost of the plant. During the last period, we have been working on modernising and further developing one of our flagship products: the Tecnopool spiral oven. We strongly believe in the enormous potential of this product and the benefits it can bring to customers who not only require industrial production levels, but also need flexibility in terms of production capacity and the variety of products to be processed. The Tecnopool spiral oven therefore represents a real technological step forward in the industry.
Thanks to the synergies between the companies in the group, we are moving more and more towards the supply of complete automated lines, in particular, serving the bakery sector. In this area, we are able to meet all customer requirements in terms of make-up, leavening, baking, frying, cooling, freezing and handlingIn addition, our technologies allow us to apply various heat treatments to ready meals, fresh pasta, vegetables, meat and fish.
The pandemic has certainly changed the way we do business and required a rapid change in terms of technologies to support customer relations. The company has therefore embarked on a programme to develop connectivity and digitalisation. The aim is to enable customers to benefit from remote assistance services ranging from the purchase of spare parts to a real continuous exchange of information for the systems in service. It is important to note that all our machines are already compatible with the requirements of Industry 4.0 which, moreover, allows customers in Southern Italy to benefit from the investment tax credit.
In this regard, the After Sales unit has been further strengthened, offering all necessary support to customers thanks to an extensive network of local partners. The company places great emphasis on sustainability and energy saving. These are key aspects, important for avoiding waste of raw materials, increasing the production efficiency of the plants and minimising energy consumption.
What are your expectations of the event?
Despite the current situation, we remain highly motivated to present our technology solutions to customers during the event. The aim is to emphasise our presence in the market and to highlight the synergies that the companies in our group can offer our customers.
What market perspectives do you see for 2022?
Making forecasts in the current context is very difficult. You need to organise yourself to be flexible and quick in dealing with market dynamics. Companies are going through a period of great uncertainty that was almost predictable. Rising raw material prices and their difficult availability are having serious repercussions throughout the supply chain, and investment valuations are constantly being questioned. For our part, we believe that at this time of potential crisis and paradigm shift, we need quick and courageous responses, starting with investments in new solutions and products. This is the path we want to pursue in order to support our customers and face this year's challenges together with them.