T-Trade Group: labeling and traceability in the name of sustainability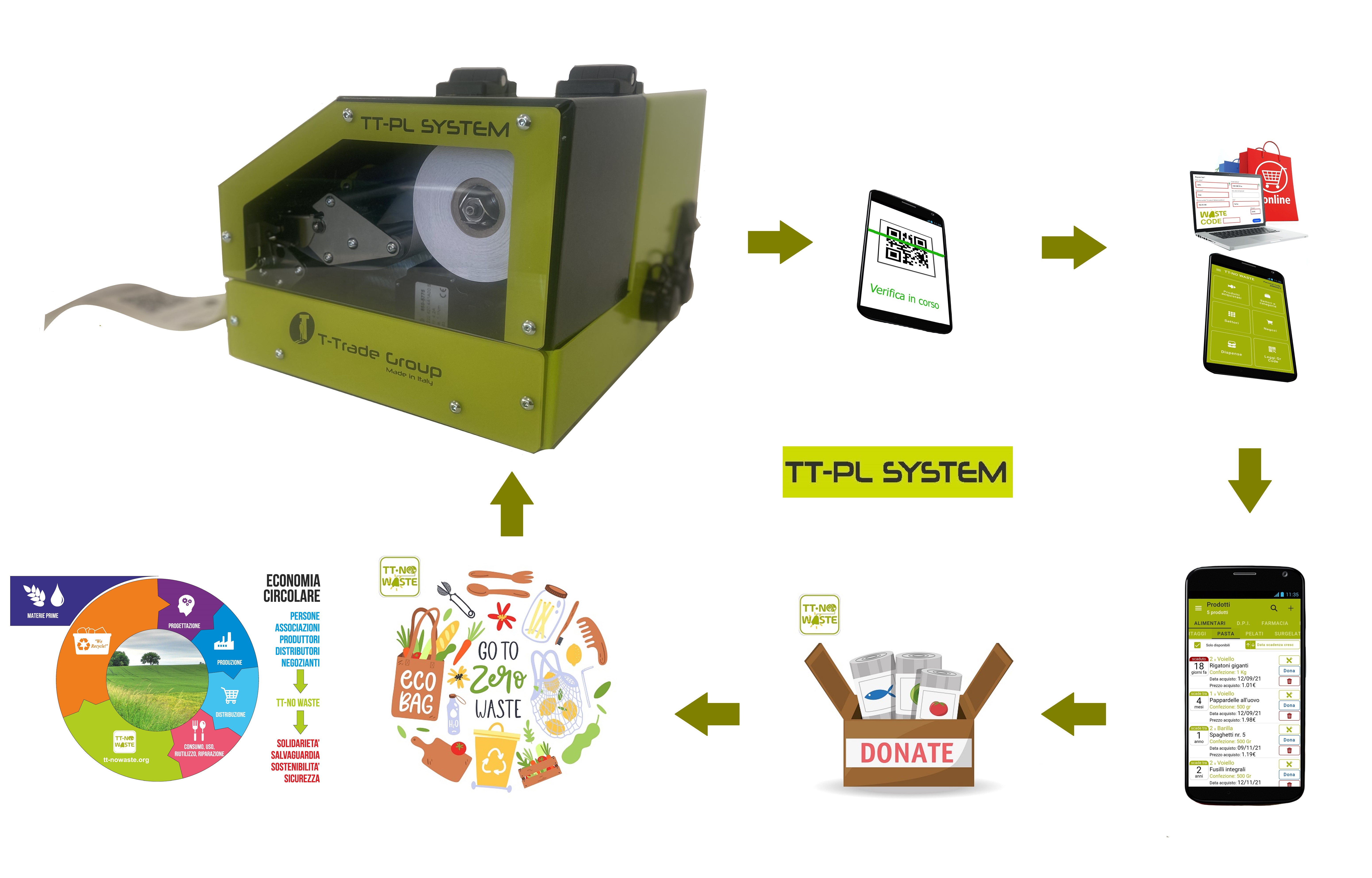 T-Trade Group present at Ipack Ima, from 3 to 6 May 2022, Hall 5, with two stands: B101 dedicated to Printing Technologies, C106 aimed at the new range of eco-sustainable Consumables for labeling
T-Trade is a group of companies that together hold the entire industrial labeling chain. The Group produces from consumables (thermal transfer ribbons, labels, linerless rolls, etc.) to end-of-line printing systems (e.g. print & apply), markets printing and reading systems and products / packaging machines and offers technical assistance on all ranges.
The registered office is in Borgoricco (PD), production site in Falconara M.ma (AN), research and development site and digital showroom in Rovereto (TN).
What characterizes T-Trade's business is the strong focus on everything that is sustainable and innovative, issues closely linked to the new production lines that launch ever greener and increasingly digital solutions on the market.
T-Trade Group is present at Ipack Ima 2022, Hall 5, with two stands: B101 dedicated to Printing Technologies, C106 aimed at the new range of eco-sustainable Consumables for labeling.
"The complex situation of the procurement market is there for all to see – explains Enrico Friziero, CEO of T-Trade – but we have, fortunately, begun to organize ourselves at unsuspecting times through really important production chain and warehouse planning. Today, with approximately 10 million square meters of raw material for thermal transfer ribbons constantly in stock and large investments in the production chain of reels for BIO and non BIOc labeling, we can look with optimism to the future and above all guarantee to our customers a remarkable continuity in the service we provide".
In recent years T-Trade has worked on many fronts and is now ready to present its innovations at Ipack Ima, an opportunity to launch the TT-PL SYSTEM and the new range of Bio Compostable Film Labels, the result of a circular process managed entirely within its factories.
"TT-PL SYSTEM - Friziero declares - is a Linerless desktop printer Industry 4.0: a real system, contained in less than 30 cm., Which goes far beyond printing for its own sake. In the 5 "touchscreen it is possible to read everything that is being picked (description, expiration date, etc.) and when the activity of inserting items in a box ends, the info on all the products in it contents are printed on a linerless label, with a clear description. In this way a packing list is generated, which can be used as a sealing tape for the box, as a label or as a simple receipt. At the same time, if desired, all the information generated on the products, can populate the TT-No Waste APP, giving life to a real warehouse in real time, able to possibly manage the expirations of the products themselves or the under stock".
And not only that: the new frontiers of labeling are increasingly green, "for this - continues Friziero - T-Trade also launches its own line of BIO Compostable and Recyclable products on the market. This line is the result of large investments linked to research, development and the purchase of plants capable of following the entire supply chain, from coumpound to the label. At Ipack-Ima we present the various solutions that we have industrialized, coming entirely from internal production: from the reels, to the subsequent transformation into adhesive and non-adhesive labels".
Aware that the planet requires maximum attention, T-Trade therefore brings to Ipack Ima its latest products that meet the highest requirements of sustainable labeling and traceability.
"We obviously expect curiosity and attention from the reference market - concludes Friziero - today more than ever, more and more attentive to news and also forced to follow sustainability schemes dictated by new and just regulations and directives. On the other hand, the well-known difficulties of the moment require alternative answers. And it is with these that we think the market can come back to life".