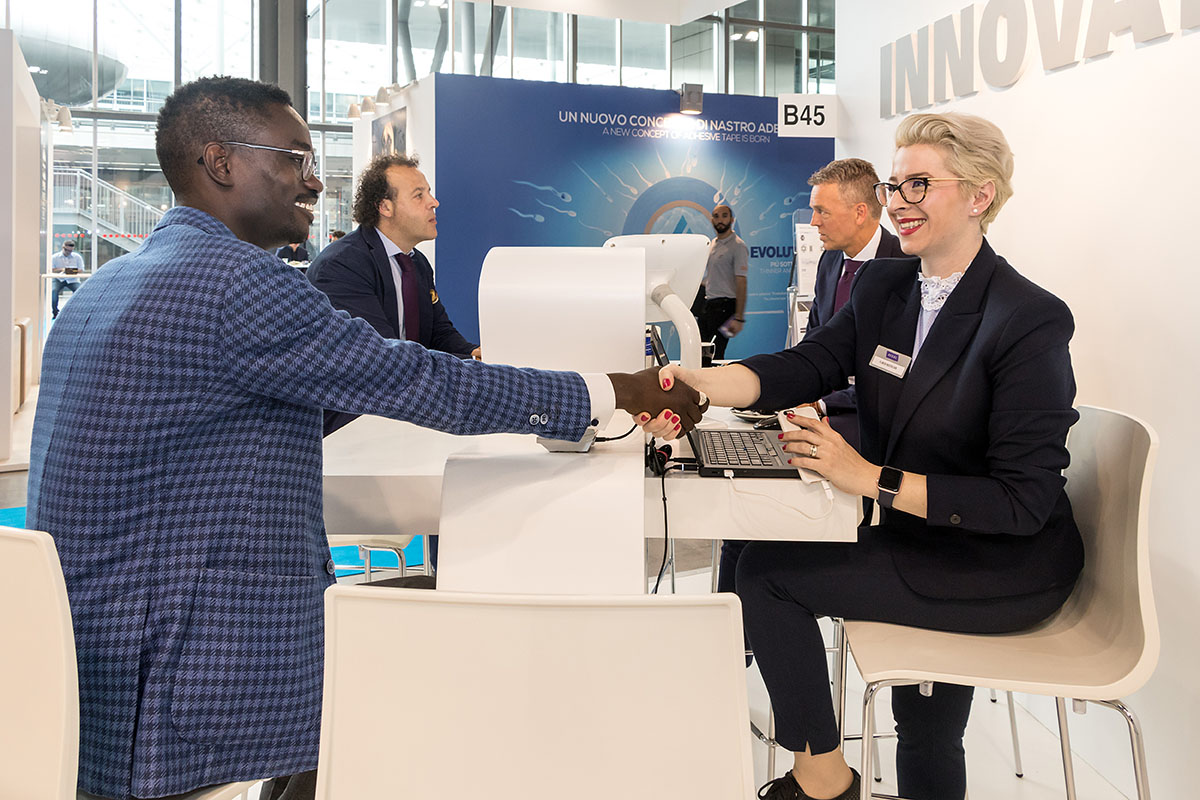 Meet the buyers
MYipackima is an all-year platform, which also promotes online business contacts and facilitates the organization of buyers' visits during the fair.
Apply now
All exhibitors and buyers, through personal credentials, have access to the MYipackima online platform, in which to profile in detail and perform real matching according to sector and Business Community.
Apply now
MYipackima: online digital business matching
Thanks to the innovative MYipackima digital platform, exhibitors and buyers can look for the perfect partner to develop their business. By selecting micro-categories of interest and on the basis of profiling criteria, both will have the opportunity to view a list of meetings suggested by the platform itself, so as to schedule the meetings at the fair, optimizing times and maximizing effectiveness.