Pharmaceutical applications of Kaye technology at Pharmintech 2022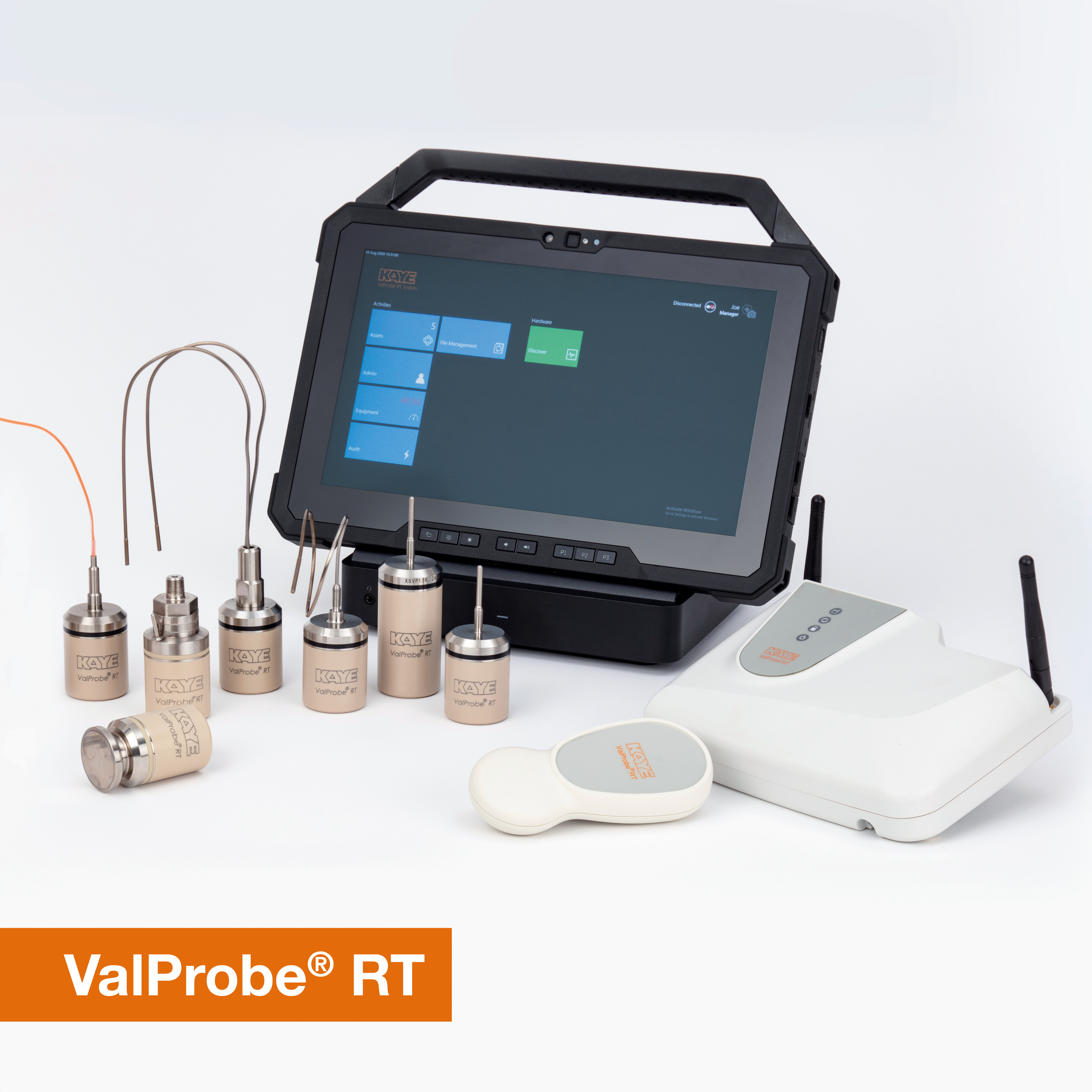 Kaye, subsidiary of Amphenol, is a recognized leader in high accuracy thermal process management and monitoring. Primarily focused on pharmaceutical applications, Kaye technology is relied upon by the world's leading drug manufacturers to verify critical sterilization processes and monitoring environmental parameters as required by governing regulatory bodies. With over > 40.000 systems installed around the world, Kaye has become the standard for validating thermal processes and documenting the results and helping our clients to be compliant according current standards.
At Pharmintech in Milano, Italy, May 3-6, 2022, Kaye is exited to showcase the Kaye ValProbe RT (Real-Time), a wireless process validation and monitoring system designed around the measurement and reporting requirements of the most intensely regulated industries. The use of multiple wireless data loggers makes your qualification process simpler, faster, and more cost-effective," says Davide Postacchini, Kaye's distribution manager for EMEA.