Vaccine challenge: Alberto Vacchi tells about IMA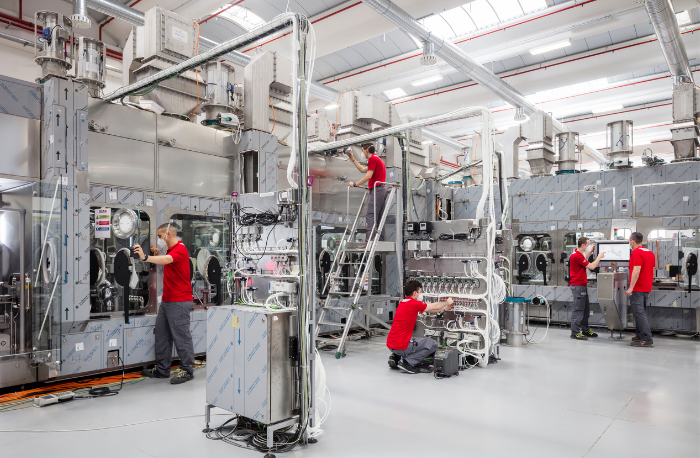 In 2020 industry role has been strategic for the adaptation and operation of various sectors: from pharmaceuticals to logistics, from large-scale retail trade to packaging.
We asked Alberto Vacchi, President of IMA S.p.A, how the packaging and machinery industry is supporting the mass vaccination campaign that, although in strong acceleration in Western countries, has not yet a homogeneous development at global coverage level.
In a complex year like 2020, IMA has developed the IMA Life Fast Track project, which is an active contribution to the crisis solutions. Can you give us more details?
As everyone knows by now, the solution, or the strong mitigation of the pandemic, lies in vaccination campaigns. We currently have reliable vaccines, developed in record time and susceptible to evolution to counteract the variants and to reduce the rare lethal side effects.
What is actually missing are the vaccines, we must face a huge demand, billions of doses globally, which we assume will be needed in the coming years to deal with the variants that periodically occur, perhaps as for influenza.
Everyone must be vaccinated in order to reduce the reservoirs risk from which the pandemic could restart, which is easy in the globalized world.
In this context IMA is working to accelerate the production of lines and machines for the processing and packaging vaccines. Today, producing a line means taking 18 months, plus long testing and certification times. It means arriving late to meet peak demand. We're trying to cut that time in half, and our evidence tells us the project is realistic. We can do it because we have an increasing rate of digitization, digital warehouses, a network of suppliers we partner with, and hyper-efficient logistics. All of this comes at a high cost, but we are willing to reduce our margins in order to contribute to a cause that is so important to our shared future.
Over the course of the year, what other segments of IMA's pharmaceutical division have been most involved in bringing much-needed solutions to the downturn we are experiencing?
In general, we observe a dynamic in the pharmaceutical world that we preside over on every continent.
Continuous manufacturing processes, applications of advanced automation, etc. see us as major players in the development of projects with Big Pharma. But I would like to mention here our commitment to the machines that produce medical devices. In three months, speaking of fast track, we designed and produced machines for surgical masks. We produced and delivered over 40 of them. We recently produced one to produce FFP2 that is generating a lot of curiosity.
Between vaccines and financial measures on a national and European level, 2021 looks like a year characterized by great dynamism. Which pharmaceutical segments do you foresee experiencing the most growth and transformation?
As I said, the coronavirus effect is dragging a bit the whole pharmaceutical world. Vaccines are the tip of the iceberg, there are not only quantitative problems, but issues such as storage at room temperature, forms of administration, such as oral, etc., need to be resolved. These innovations include facilities for new processes, increasingly reliable levels of sterility, speed and reliability machines, increasingly intelligent. In IMA we have the size and the appropriate level of diversification to serve basically the whole Pharma world, that's why we want to build with our customers databases to train our systems and make them more and more able to give answers to production and control systems questions.